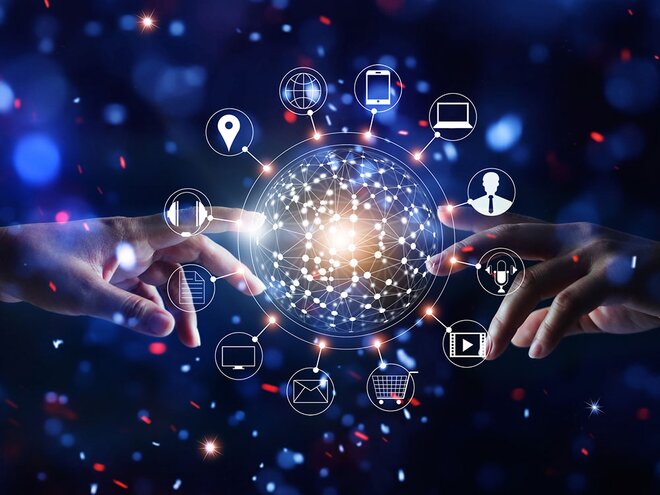 Technology companies faced a lot of difficulty last year. US President Donald Trump's repeated attacks against what was perceived to be the Indian IT services continues. A spate of reforms, which include the tightening of the H-1B visa, increasing minimum eligible wages and other regulations, are particularly negative for Indian IT companies. Indian tech companies too suffered from tepid demand from the banking and finance services (BFSI), a key revenue source, as also from healthcare and retail verticals.
Another trend seen in recent months has been the scaling up of mid tier tech companies, especially at a time when IT budgets have been shrinking and larger client companies have been more willing to parcel out large orders to smaller companies.
What's in store in 2018?
Things to watch out for in 2018 include IT budgets, especially in the banking, healthcare and retail segments, and demand in digital services. Also to be seen are market share gains on the back of investments in re-skilling of employees and acquisitions in the past two years. Newer services of cloud, mainframe upgrade, internet of things, automation are expected to drive incremental revenue growth for select IT companies.
Key tailwinds
Look out for commentary about IT budgets, especially in the key vertical of BFSI, as sector companies announce results. Larger long-term deals in digital are more likely. Higher investments by US companies post tax cuts are also expected in the sector.
Key headwinds
The ever changing US taxation reforms headed by the Trump administration threaten to impact Indian technology companies. These include changing the definition of H-1B dependant companies, increase in minimum H-1B wage levels and addition of the BEAT (Base Erosion Anti-Abuse Tax), which aims to discourage US based MNCs from transferring profits to lower tax jurisdictions. Also, the strengthening of the rupee against the US dollar is another key headwind the sector is likely to face this year.
Valuations
A number of key companies now trade at reasonable valuations as compared to their historic averages. The top IT companies have announced buybacks last year in a bid to better utilise their cash hoards and increase earnings for existing shareholders. Many of them still have large cash hoards.