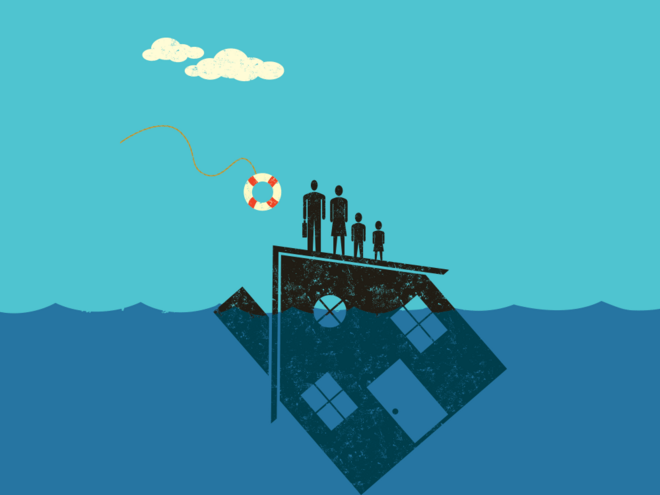 The housing sector saw one of its toughest years last year as the industry reeled from triple blows of demonetisation, followed by the enactment of the real estate regulation act (RERA) and finally the introduction of GST. Fresh sales have taken a hit nationwide as buyers put off buying in expectation of further fall in prices. Under such circumstances, most realty players were unable to pass on the higher cost of GST to a fast falling customer base. New property launches are already at a seven year low.
What's in store in 2018?
The government's focus on housing will continue to fuel investment in the sector. It has committed Rs 444 billion to build 2.9 million urban houses. That should be positive for cement and building material manufacturers. The implementation of RERA has meant that smaller and more unorganised players selling off assets at lower prices. Though demand is still weak, lower sales nationwide are further driving prices down. Two trends are at play that could spur demand ahead. These are lower ticket housing and greater affordability.
Key tailwinds
With property prices down by 20 to 30 per cent from their peak levels, affordability will continue to come under play. The implementation of RERA will favour organised players first as they get their act together faster. The concept of ready to move in flats is also taking hold, alleviating much of the concerns of dishonest builders siphoning off advances from buyers. This is also expected to help bring the much needed confidence in the sector.
Key headwinds
With both property launches and new purchases hitting a startling low, realtors are now offering discounts, waiving GST and stamp duties and offering other freebies like no maintenance for a number of years to incentivise buyers. That trend reversal has not happened yet. Any delay in fresh purchases could put more pressure on the sector in the near term.
Valuations
Though real estate companies have been under pressure due to weak earnings, cement and building material companies have largely been trading at premium valuations. Cement manufacturers are set to gain from the government's affordable housing scheme. Similarly, building material manufacturers and producers of wires, pipes, tiles, electricals, sanitaryware and other allied sub segments are set to gain from the government's push.