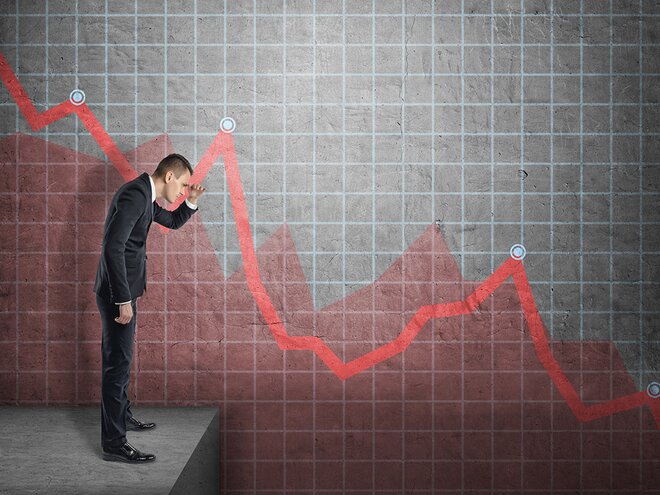 For Indian bond investors, the turmoil began last year. After three years of steadily trimming its repo rate all the way from 8 per cent in December 2014 to 6 per cent in August 2017, the RBI went into pause mode in the last quarter of 2017, citing inflation risks. Its worst fears came true, with global oil prices shooting up, domestic food prices following suit and the Consumer Price Index (CPI) inflation rising from 1.5 per cent in June to 4.9 per cent by November. Meanwhile, recent data have stoked fears that the Modi government, which has stuck fairly closely to its fiscal deficit targets in the last three years, may slip up on this count in FY18. Lower than expected GST collections, a sluggish economy, front ended spending and unexpected expenses such as recap bonds are expected to throw the fiscal math out of whack, prompting speculation that the 3.2 per cent deficit target may be breached. The Centre has already announced that it will borrow more than it had budgeted in this fiscal.
While the supply of bonds is rising, buyers aren't in an expansive mood. Banks, which invest in G-secs for SLR requirements are already holding excess bonds and suffering losses on them. FIIs, which were eager buyers of Indian bonds (Rs 1.5 lakh crore in 2017), may scale back this year as they hit the RBI ceiling on India investments and also find higher rates back home. The upward creep in oil (Brent Crude recently breached $67 a barrel, while most forecasters never expected it to cross $60) is threatening to curb the windfall on indirect taxes that helped balance India's budget.
With bond supply looking to shoot up, and not enough buyers on the horizon, the domestic bull market in bonds is under siege. After falling from over 9 per cent in 2014 end to 6.2 per cent by 2016 end, the yield on the 10 year G-sec has risen by a 100 basis points to 7.2 per cent in 2017, corporate bonds have followed suit.
Thanks to this reversal, returns on all types of medium-term to long-term debt funds saw big declines in 2017 after a bumper 2016. Long-term gilt funds, after a 16 per cent return in 2016, earned just 2 per cent in 2017. Income funds delivered 5 per cent versus 12 per cent and dynamic bond funds, where fund managers ended up taking long-duration calls, averaged just 3.5 per cent in 2017. Short-term debt categories fared better than these, with liquid funds managing 6.5 per cent and short-term debt funds earning 6.2 per cent, but their returns were considerably lower than those in the last year.
Given buoyant global oil prices, firm domestic inflation and the ample supply of bonds, 2018 looks set to see a continuation of this turmoil. While bond yields may not firm up very steeply from here (some market players are still betting on rate cuts), it is important for fixed-income investors to recognise that the rate cycle may have hit a turning point.
What to do: Betting on big capital gains from bonds by investing in long-term gilt funds or dynamic bond or income funds with high duration appears far riskier today than it was a year ago. If you are a bank deposit investor, it is best to keep your FDs at the shortest tenure possible to benefit from any upward move in rates.
If you are a fund investor with some risk appetite, accrual funds may offer better returns than duration funds, especially as the corporate credit environment improves. But if avoiding nasty blips in NAV is your main objective, short-term debt funds, ultra-short-term funds and liquid funds will be your best bets to tackle a turbulent 2018.