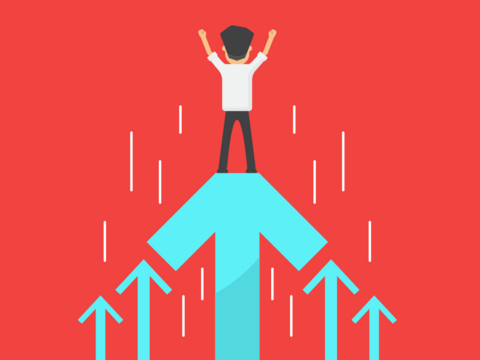 Strong inflows into equity funds in the last five years has resulted in the emergence of jumbo funds - funds with assets over Rs 10,000 crore. We explore this trend in greater detail, along with the pros and cons of jumbo funds.
To start with, let's explore the numbers first. Sector funds have not seen much expansion in size in the last five years, but every category of diversified equity funds has seen its average scheme size burgeoning.
Just five years ago (September 2012), the average large-cap equity funds (open-end, regular and direct plans) managed just Rs 709 crore in assets. By September 2017, that number stood at Rs 1,644 crore. The multi-cap equity category has seen the average fund size expand from Rs 842 crore to Rs 2,202 crore in the same period.
Mid-cap and small-cap stocks have simply shot through the roof in this bull run and this has contributed to soaring fund sizes in both the categories. The average mid-cap fund today, at Rs 2,188 crore, is not much smaller than the average multi-cap fund. It's a clear threefold growth from Rs 749 crore five years ago.
It is small-cap funds, however, that have put on the most weight in the last five years, with the average fund size expanding nearly sevenfold, from Rs 205 crore in 2012 to Rs 1,691 crore as of August 2017.
It is worth noting that mid-cap and small-cap funds - equity-fund categories that have a lower capacity to handle burgeoning size - have seen the most expansion in assets in this period. Both mid-cap and small-cap funds have expanded owing to the double bonanza of soaring NAVs topped off by a surge in inflows from investors.
This is part of a series of articles on jumbo funds. Find the other parts in this link.