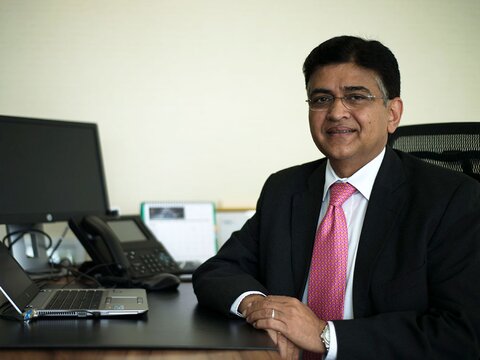 The past one year saw a tectonic shift for the Indian mutual fund industry. Total assets during this period grew by 30.5 per cent which comes to Rs 4.9 lakh crore. The industry is currently straddling over Rs 5,200 crore of SIPs per month as compared to Rs 3,400 crore a year ago. There are two fallouts of this phenomena, apart from lending stability to the market it has also become evident that the Indian retail investor has come of age. With the kind of demographics we have we can expect this trend to not only sustain but grow at a healthy pace. Another positive aspect of this shift is that it reduces the over-dependence on FIIs. This category of investors is like a double-edged sword. The fund flow through FIIs adds to our SIP AUM and also to new schemes under the balanced-fund category and the arbitrage-fund category, which is a move towards completing our product suite.
Managing return expectations
We have consistently communicated to investors and distributors that they should moderate return expectations from both equity and fixed-income markets. Investors have benefitted from improved macro conditions in the last three years, especially from low interest rates, leading to significant flows in potential high-return assets.
Risk controls
We have a very strong risk-management team and effective risk-management systems in place. We have a strong credit-risk-assessment framework and filters to avoid any significant credit risks to our investors. Further, we follow the 'BMV' investment philosophy, which stands for 'business', 'management' and 'valuation'. The framework helps us in bottom-up stock picking and at the same time helps us weed out weak businesses.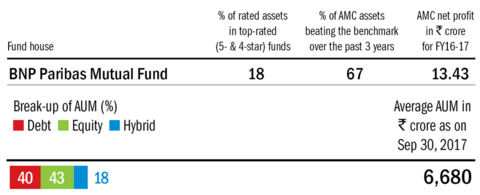 Rising industry assets
We believe the mutual fund industry in India is still at a nascent stage and with a huge potential to grow. Equity markets are quite large and we have enough room to grow our equity assets without potential liquidity risks. The only challenge is that of low liquidity in bond markets. Lately, market regulators are taking steps to develop vibrant and liquid bond markets.
Growing clout of domestic funds vis-a-vis FIIs
India continues to be attractive for long-term investors and fund flows would eventually follow sound fundamentals. We believe that on the back of improving fundamentals, we could see continued interest in Indian equity and debt markets from both FIIs and domestic investors.
Outlook for equity and debt
We are of the view that the fundamentals of the domestic economy will see a reversal to mean and could slightly deteriorate (from the current, very good situation) between 2017 and 2020, while the reverse would be true for equities, where we could see improvements in earnings and growth. From an asset-allocation perspective, in the current environment, debt-market investors could consider short and medium-term funds over the long term.