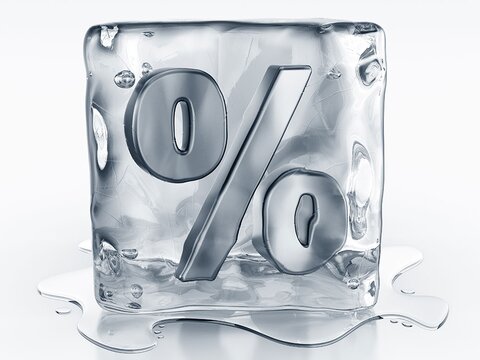 In the last one year, while equity investors have been enjoying bumper returns, fixed-income investors have been feeling the heat from plunging interest rates.
Taking note of the falling inflation, RBI has somewhat reluctantly pruned its policy repo rate by 50 basis points in the last one year, from 6.5 per cent to 6 per cent. This followed more aggressive rate cuts totalling 150 basis points in the previous two years from January 2015 to August 2016. However, interest rates on savings and fixed-income instruments have tumbled far more sharply than the RBI's policy rates.
All fall down
Flush with funds after demonetisation, Indian banks have sharply pruned the interest rates they're offering on deposits in the last one year. The interest rate on one-year term deposits of banks, which hovered at 7-7.5 per cent in August 2016, are now in the 6.25-6.75 per cent range, a 75 basis points cut in one year.
In August, for the first time in years, SBI slashed the interest rate on savings accounts balances up to Rs 1 crore from 4 per cent to 3.50 per cent. Many other banks have promptly followed suit, pegging down rates for smaller depositors. As this was being written, Axis Bank, HDFC Bank, PNB, Union Bank of India, Dena Bank and Bank of Baroda had all pruned the interest rates on retail savings accounts to 3.5 per cent. Only a few private-sector banks (Kotak Mahindra Bank, Yes Bank) and newbie banks (RBL Bank) continued to offer 5.5 to 6 per cent.
Shrinking real returns
The recent cuts in rates make it quite an uphill task for savers, especially those in the higher tax brackets, to earn a positive real return on their safe investments.
Tax payouts can take a significant bite out of your already-low returns. The interest of 6.5 per cent on the one-year bank deposit drops to 4.5 per cent in the hand for investors in the 30 per cent tax bracket and 5.2 per cent for those in the 20 per cent tax bracket.
Theorists will argue that, with the recent CPI inflation readings at 2 per cent plus, savers will still make a hefty 'real return' of 200-300 basis points. But that's only on paper for two reasons. One, the actual inflation that most of us experience is higher than the official CPI rate. CPI calculations assume that the average Indian spends 46 per cent of his monthly expenses on food and beverages, about 6 per cent on clothing and footwear, 7 per cent on fuel and light, 10 per cent on housing, and the remaining 31 per cent on services. In practice, though, most middle- and high-income earners spend far more on services and far less on food. Services are still experiencing inflation rates of 4-5 per cent a year, while food inflation is negative.
Two, recent inflation readings have been pushed down by one-off factors such as a sharp slump in vegetable prices in May/June. This is bound to normalise over the medium term, when official inflation rates will probably revert to 4-5 per cent. For debt investors to be absolutely sure of beating inflation, therefore, their post-tax returns need to be above 6 per cent.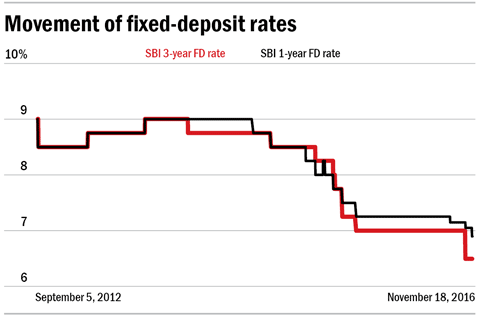 Falling returns on safe instruments make this a good time for fixed-income investors to explore debt mutual funds as an alternative or addition to their portfolios. Retirees can use debt funds as a supplement to bank FDs to earn more tax-efficient regular income. Pensioners can explore the new breed of hybrid funds to supplement their employer's pension or to beat inflation in their retirement years. And young investors with long-term goals can park the debt portion of their long-term portfolios in debt funds, instead of banks or small savings schemes, for better growth.
But before investors make the switch, it is essential for them to understand how debt funds earn their returns, and the risks associated with them, so that they can make the right choices from the long and complicated menu of schemes that the 40-odd AMCs offer. Here are four debt-fund basics for first-timers to take note of before making the switch.
Higher returns, but with volatility