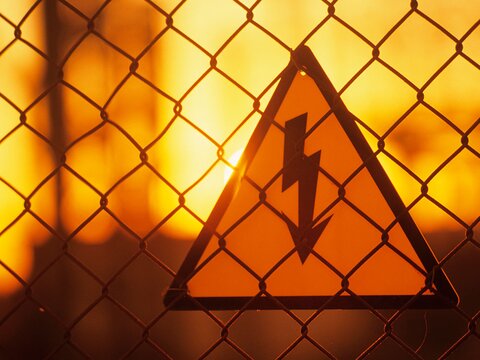 From crystal gazing to reading the stars to seeking the services of the fortune-telling parrot, human beings have always been obsessed with knowing the future. Yet success has so far eluded them. Not so in the stock market. Tracking the following two metrics can tell you if a company is destined to fail:
Pledging of shares: Pledging of shares by promoters means promoters keeping their shares as a collateral for securing a loan for business or personal reasons. While pledging is a usual practice, it takes a nasty turn when the percentage of pledged shares becomes significant. If the level of pledging is high and the stock price falls, then the promoter could be asked to commit more shares as collateral. If the promoter fails to pay back the loan amount, the bank could sell the pledged shares, which can result in a drastic fall in the stock price.
Falling promoter stake: A consistent and significant fall in the promoter's stake also indicates serious problems in a company. It could mean that the (1) promoters are losing interest in the business or (2) lenders are selling the pledged stake or (3) lenders are converting the company's debt to equity.
Here is a list of companies in which the promoters have reduced their stakes by more than 10 percentage points over the last eight quarters and have pledged over 80 per cent of their shares in any of those last eight quarters. The table also mentions the Altman Z-Score of these companies. The Z-Score helps in predicting the likelihood of a business going bankrupt. A Z-Score above 2.99 is desirable. Many of these companies do poorly on this criterion also. Such companies should be avoided.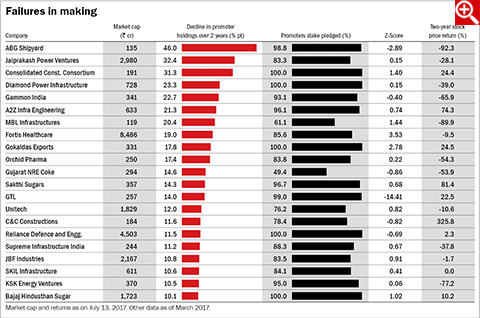 You will find the Altman-Z Score under the Essentials checks section which can be found on the right side of every stock page (shown below).