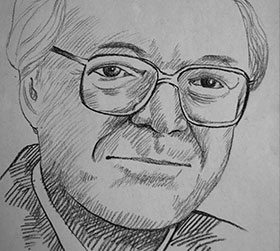 John Neff headed Vanguard's Windsor Fund, one of the best-performing mutual funds in his time. A contrarian investor to the core, Neff's technique focuses on out-of-favour quality companies. He calls himself a 'low price-earnings investor'. He looks for stocks that are cheap in relation to their total return (earnings growth plus dividend yield divided by the P/E ratio). This technique often captures future returns better than skittish growth stocks. Neff's portfolios were a diversified set. His typical allocation was 1 per cent to each stock, though in some cases he would go as high as 5 per cent.
Neff Filters
Low P/E stocks: According to Neff, stocks with single-digit P/Es always existed because "the market's boundless capacity for poor judgment ensures a steady supply of out-of-favour candidates."
Earnings growth: Companies with good earnings growth but not too excessive. EPS growth rate is thus taken between 7 and 25 per cent.
Sales growth: Sales growth determines whether the cash register would keep on ringing for an extended period of time. Sales growth rate is also taken between
7 and 25 per cent.
Free cash flow: Companies should have enough cash available at their disposal to buy back stock or pay dividends or invest profitably where the management sees fit. Consequently, companies with positive free cash flow in the preceding two years are considered.
High margins: Companies with high margins, like operating margins better than their respective industry medians or high return on equity than the industry, are considered.
Total return ratio: Only stocks with total return ratio twice the market's return ratio are considered.
Modified filters
1. P/E less than 15
2. Positive free cash flow in the last three years
3. Sales and earnings growth in the last five years between 7% and 50%
4. Total return ratio - 5Y EPS growth plus dividend yield divided by current P/E - of more than 1
5. ROE more than the 15%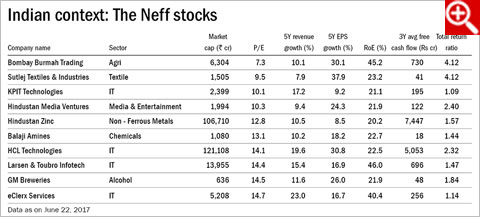 This story appeared in the July 2017 issue of Wealth Insight.