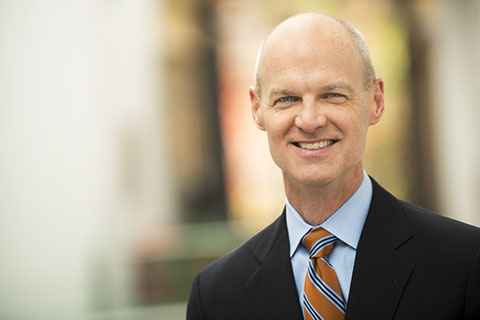 Index funds pioneer Vanguard, with $4 trillion under management, is about low-costs. In a quick interaction with Value Research, Jim Rowley, a senior investment strategist in Vanguard Investment Strategy Group, said that the company is seeing a broad shift to low-cost investing across the globe, regardless of investment strategy, as investors become 'increasingly aware' that costs and diversification matter.
Vanguard founder and former chairman John C. Bogle is credited with the creation of the first index fund available to individual investors. He has been a vociferous proponent and a major enabler of low-cost investing by individuals in the U.S..
'Though Vanguard is most widely known as the pioneer of indexing, I would reframe the widely popular 'active vs passive' premise to 'low cost vs high cost.'...Today's investors understand that every basis point of cost is a basis point of return that they do not capture,' Rowley told Value Research. One basis point is 0.01 percent.
While in India active investing stills rules the roost, passive funds are the 'in-thing' across the Atlantic Ocean. BlackRock, Vanguard, and State Street together oversee 83 percent of the ETF market in the U.S. In the last three completed calendar years, investors apparently sank $823 billion into Vanguard funds. That's about 8.5 times as much money as all its competitors.
Rowley, who leads the team that conducts research and provides thought leadership on issues related to indexing and ETFs, feels the big days are yet to come for low-cost investing. 'We've seen tremendous growth in the past 20 years as investors are recognizing the merits of index investing including low-cost and broad diversification. However, the strategy remains a small portion of the overall market, representing about 25% of the US equity market (which includes non-fund entities such as institutions) and between 10-15% of the global ex-US equity market,' he argued.
While the benefits of indexing are numerous, there is a place for low-cost active management, and Vanguard does recognize that fact. 'In fact, Vanguard manages over $1 trillion in active, focusing on sustainable drivers of long-term outperformance. We believe that factor investing too, can have a place in an investor portfolio,' says Rowley, who earlier worked at Gartmore Global Investments, Lehman Brothers, and Merrill Lynch.
According to Vanguard research, factor-based investing potentially offers transparency and control over risk exposures in a cost effective manner. 'The common thread through our various investment strategies is a diversified, low-cost, and disciplined approach,' Rowley added.
Asked about India plans, the Vanguard strategist did not give a direct answer. 'Vanguard continues to grow as a global company, changing the way the world invests. Our global footprint has expanded to 17 offices around the world, with the most recent addition of the Shanghai Office. No matter where we are in the world, our mission holds true: To take a stand for all investors, to treat them fairly, and to give them the best chance for investment success,' said Rowley.