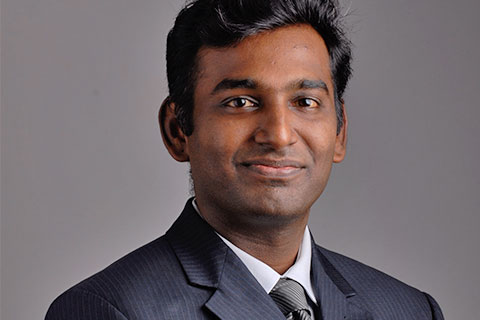 The Rs 553-crore BNP Paribas Long Term Equity Fund hasn't done that well in past 12 months. With the previous fund manager leaving the AMC in Nov-16, we caught up with Karthikraj Lakshmanan, senior fund manager – equities, BNP Paribas MF to know about the fund's investment philosophy, investment strategies and execution. In an interview with Kumar Shankar Roy, Lakshmanan talks about challenges faced by a couple of portfolio companies and the turnaround plan of the 3-star rated tax-saving scheme.
Edited excerpts:
BNP Paribas Long Term Equity Fund has underperformed Nifty 200 and the tax-saving fund category in last 1 year. What happened?
While our investment philosophy still holds good and working from a long-term perspective, we have had a couple of our portfolio companies facing heightened competition especially from new entrants as well as some companies execution being below expectations due to a challenging environment leading to lower earnings growth. We have made necessary changes wherever the fundamentals have deteriorated and our portfolio is positioned for better earnings growth from a medium-term perspective.
What are the factors due to which the fund's performance may improve in future?
We have always focused on companies with superior businesses that have higher and sustainable earnings growth. We have had a preference for high growth companies as we believe higher earnings growth reflects in superior price performance eventually. We continue to stick to our BMV framework (Business-Management-Valuation) and believe there are many bottom-up fundamentally strong opportunities in the market from a Medium to Long term view. Our constant endeavour is to stick to our investment philosophy and buy companies that fits our checkboxes. We are confident this strategy would help us in the performance in the longer term.
Has there been a shift in the fund's Business - Management - Valuations (BMV) framework for selection of companies in portfolio and the GARP philosophy for assessing stock valuations?
Our investment philosophy and process remains the same. We are focused on bottom up companies showing secular growth trends, having competitive advantage and with ability to maintain or increase market share. We evaluate the management's execution capability and corporate governance standards. We don't mind buying high valuation companies as long as the high growth justifies the valuations. Hence, it is more of a Growth at Reasonable price philosophy.
The turnover of the fund stands at 84%. Given that this is a fairly long-term fund, what are the reasons behind this high turnover?
Our endeavour has been to buy good companies that fit the bill, with a long-term view, and hold on to them as long as the structural factors are in place. Last year has been an eventful year from fundamentals perspective leading to some sharp movements in the markets on both sides during the year. Besides, macro factors have started to improve for the better from a longer term perspective. We have made some re-adjustments to the portfolio last year in light of the same.
In June last year, the fund was positive on private sector banks, telecom, cement and companies benefiting from low crude oil prices. What is the stance on them today?
Yes, broadly the same sector stance. We are overweight financials, Media, Utilities and Materials. We are underweight Information Technology, Healthcare and Energy. We are more positive on the B2C domestic companies as the medium term macro outlook is positive. Though private sector investments might be still some time away, we believe government spending led economic activity pick up and improving consumer sentiment could help the demand environment. We are positive on retail finance business as there is scope for good growth in the longer term through penetration and the shift from physical assets to financial assets picks u the pace. Besides, we are positive on businesses benefitting from lower gas prices.
Which are the sectors on which you are negative at present and why?
We are underweight Information Technology, Healthcare and Energy. In IT, the growth outlook is weaker. Healthcare has been faced with regulatory issues and pricing pressure. Lower crude prices and expectations of subdued refining margins has led to energy underweight.
Do you think your flexi-cap approach, with a large-cap bias, offers an all-season defence?
We focus on companies that have higher growth, which can be across market caps. There are high growth companies which are market leaders in a category but yet are mid or small cap by market capitalisation. A flexi-cap approach provides scope for identifying more bottom up names from a longer term perspective.
The fund's portfolio construction was earlier benchmark-agnostic. Under your fund management, is approach changing?
The benchmark provides us with a goal post for performance measurement. However, we believe there is enough and more scope for picking up good companies both within the benchmark and outside. Hence, we follow our investment philosophy for portfolio construction and management rather than focusing on the benchmark. However, we ensure that the risk metrics are in place and we have an adequately diversified portfolio.