Our interaction with Dhimant Shah, fund manager, Principal Emerging Bluechip Fund.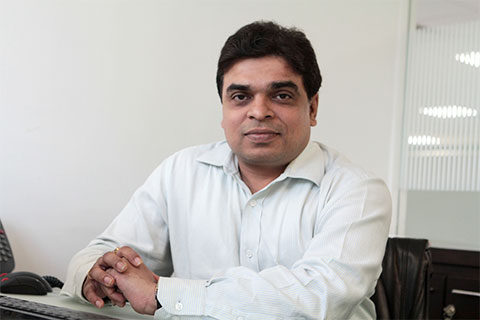 What is your investment universe?
At the first level, we look at the market capitalization of the stock. The universe of the fund is those stocks which fall in the market capitalization range of the benchmark index. The benchmark for the fund is the Nifty Free Float Midcap 100 index. The fund also invests in small cap stocks between 5%-15% of the portfolio. The universe for small caps is those stocks which have market cap below the minimum market cap of the mid-cap index. From the stocks which fall in the relevant market cap range, we look at stocks which have adequate liquidity for our portfolios.
What attributes should a stock have for it to become a part of your portfolio?
Our preference is for companies having a meaningful position in their respective sectors, scalable business models with a good management track record, with likely sustainable improvement in growth prospects and returns ratios over the next 2-3 years, and trading at reasonable relative valuations. We are happy owning companies that fit these criteria but are under-owned by institutional investors.
What kind of stocks never enter your portfolio?
These would be companies whose accounting practices are suspect and non-transparent. Also, as said above, we prefer companies which have meaningful positions in their sectors, so you would not find companies with a relatively weak presence in their sectors in the portfolio.
What will you attribute the relatively superior performance of your fund to in recent years?
The fund has done well since inception and has a good track record. We would attribute it to identifying stocks with much better growth prospects than the market as a whole, building a meaningful position in those stocks, having conviction in these names and riding the cycle with them. Additionally, we are disciplined in portfolio construction with prudent sector and stock exposure limits which help preserve alpha.
Is there any tactical miss you regret (for instance, not owning a stock or not owning enough of it)?
There would always be some sector/stock specific rally which we would have missed but while we learn from our mistakes, we don't dwell on these as we have to be forward-looking.