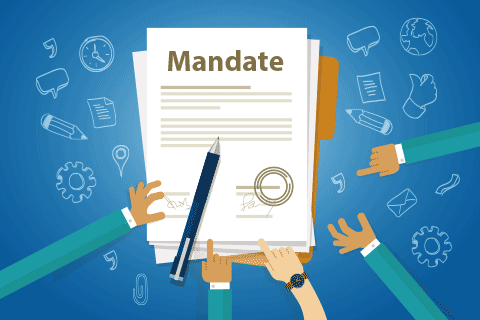 Checking a fund's latest portfolio for credit risks may be easy while making your investment. But do remember that the portfolios of open-end debt funds are in constant churn, with inflows and outflows, older bonds maturing and new ones replacing them. Therefore, looking at the fund's portfolio on a one-off basis while investing is simply not enough to cushion you from credit risks throughout your holding period.
To assess if a debt fund has in-built mechanisms to check credit risk, it is essential to know its mandate - the boundaries it has laid down for itself on investing in lower-rated instruments.
As Amandeep Chopra, Head of Fixed Income at UTI AMC, explains, "Investors need to be very clear about the investment objective of the fund they are buying into and whether it suits their risk profile. When a fund does not have a clearly defined objective in terms of the minimum rating it can go into, it is hard to know if it is going down the credit curve to bump up its yield. That's like playing football without any boundaries drawn on the field."
He explains how UTI AMC has differentiated its debt funds based on credit risks assumed. "Within each maturity bucket, we have both a high-investment-grade product and a high-yield product. In the short-term category, we have UTI Banking and PSU Debt Fund and UTI Short Term Income Fund, where we don't invest in any bonds rated below AA+ and mainly own sovereign instruments. In the same category, we also have a UTI Income Opportunities Fund where below AA exposures are owned but are capped at 50 per cent of the portfolio. In the medium to long-term category, we have a high investment grade UTI Bond Fund, UTI Dynamic Bond Fund and UTI Medium Term Fund, which invests in A and A minus bonds. We also ensure that our short-term funds do not extend their maturity profile beyond a limit. I think very few AMCs have such explicit limits on their credit and duration exposures."
Some AMCs define their mandates to stay off bonds below a certain credit quality in their debt schemes. Dhawal adds, "At present, we have decided to restrict our portfolios to paper rated AA minus or above. We will have even those AA-minus papers very selectively. We capitalise on the knowledge bank of Edelweiss as a financial conglomerate to make the choices. We have also decided to be prudent with our exposure. We have categorised our credit list to take calibrated credit exposure in our fixed-income funds. This will perhaps offer an additional layer of comfort to our investors."