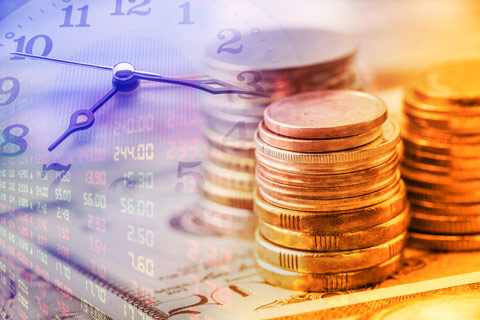 When investors buy a new fund, they are often told that their holding period, to earn good returns, should be five years or more. The last five years have also been quite positive for the equity markets both in India and globally. However, an analysis shows that there are seven equity funds, as of today, that sport a negative return since inception.
International nightmares
Three of the funds that sport a negative long-term return are international funds. The biggest dud among them is HSBC Brazil Fund, which was launched in May 06, 2011. The fund, which primarily invests in units/shares of HSBC Global Investment Funds (HGIF) Brazil Equity Fund, was obviously a bet on the commodity-driven economy. The fund has lost 5.5% since inception, though the returns in the last one year at 26% weren't too bad.
DSP BlackRock World Mining Fund, which predominantly invests in the units of BlackRock Global Funds World Mining Fund is a play on global mining companies. The collapse in the global commodity cycle from 2011 onwards has pushed the fund's returns into the red. Launched in Dec 29, 2009 i.e. about 8 years ago, the fund has a negative 5% return since inception.
The last international equity fund that today has a negative return since inception is the Rs 44-crore Kotak World Gold Fund. This global equity fund invests in the units of Falcon Gold Equity Fund. Launched in Jun 06, 2008, the fund is set to complete a decade.
Infrastructure laggards
Escorts Infrastructure Fund would complete a decade in just a few months time. However, it has lost about 3% annually since inception. Since the fund was launched in August 2007, when infrastructure stocks were in bubble territory, the product was dealt a mortal blow in the subsequent crash. Between Jan 2008 to Jan 2009, Escorts Infrastructure Fund lost over 63% value. However, even compared to other infrastructure funds in the 5-year and 7-year periods, the fund has been an under-performer.
The other laggard in the infrastructure category is the passive Reliance ETF Infra BeES, which has lost 2.5% since inception. The fund's ownership has changed hands twice since Benchmark AMC first launched it in Sep 29, 2010. Benchmark AMC was acquired by Goldman Sachs AMC in 2011 and then Goldman Sachs AMC sold off certain schemes to Reliance MF. Earlier this year, R*Shares Infra BeES finally became Reliance ETF Infra BeES. Still the only ETF on the infrastructure theme, the fund in the last 1 year, 3 year and 5 year tenures has failed to match category average returns.
Multicap and midcap
Launched in Mar-2008, the JM Core 11 Fund, a concentrated portfolio with not more than 11 stocks, has failed to generate any positive return since inception. As on date, it has a negative return of 3% annually since it was launched over 8 years ago. The last laggard is Baroda Pioneer Midcap Fund, which was launched in Oct-2010. While the last 1-year period has helped the scheme recover lost ground, the Rs 33-crore fund's 3 year and 5 year track-record is poor compared to category average. The fund's portfolio turnover being 258% indicates that a portfolio rejig may be on to repair damage.
While the returns for investors who have held on to these funds till date have been poor, some of these funds did enjoy a good spell in the intervening years. Investor who cashed out during those brief spells must count themselves fortunate.