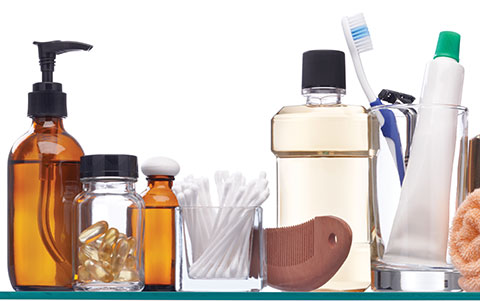 Like automobiles, the FMCG sector stands to gain from the government's initiatives to increase disposable incomes in the hands of rural India. The improvement of infrastructure, roads and highways enables FMCG companies to go deeper than ever before to reach consumers.
Proposal
Allocation under MGNREGA has been increased from Rs 38,500 crore in FY17 to Rs 48,000 crore for FY18.
Impact
This proposal is aimed at increasing rural incomes and improving the spending power of the hinterlands. Higher incomes are likely to result in higher consumption of FMCG products.
Proposal
Higher allocations have been made to the Pradhan Mantri Gram Sadak Yojana, Pradhan Mantri Awaas Yojana and Deendayal Upadhyaya Gram Jyoti Yojana.
Impact
Better infrastructure is likely to have a two-fold effect: improved reach for FMCG products and higher incomes of rural workers, which again benefits FMCG firms.
Proposal
A dairy-processing and infra-development fund is to be set. Also, a micro-irrigation fund will be established. Higher allocations will be made to the Pradhan Mantri Krishi Sinchai Yojana.
Impact
Improved agricultural incomes will directly lead to higher disposable cash in the hands of farmers. Again, FMCG companies stand to be among the first beneficiaries of higher incomes.
Here are two companies that stand to gain.
Hindustan Unilever
Hindustan Unilever (HUL), the country's largest FMCG player with an unmatched distribution network, is expected to tide over the effects of the demonetisation scheme much smoother than any of its competitors. At 70 lakh outlets and 30 lakh direct-distribution outlets, its distribution network is far higher than that of competitors. The company now reaches a staggering 1.62 lakh villages in the country.
As a fallout of the demonetisation scheme, HUL's revenue volumes fell by 4 per cent (YoY) and by 1 per cent in terms of value. The company indicated that December continued to see a decline in demand. However, while urban demand has picked up to pre-demonetisation levels, rural demand is still weak.
The company's deep distribution network, wide product portfolio and well-known brands are expected to help the company post steady revenue growth.
Dabur India
Dabur has made serious investments to increase rural contribution to its total sales. Rural India now brings in 45 per cent of Dabur's revenues. Between FY11 and FY15, the company increased its rural reach from an estimated 14,000 villages to around 45,000 villages, with a target of around 60,000 villages by the end of FY17.
Dabur faces stiff competition in its Ayurveda-positioned portfolio from Patanjali. But strong Ayurveda-based brands, new product offerings, improving urban demand and the government's focus on increasing rural incomes are expected to help Dabur stand in good stead in the next couple of years.
This article is part of a series called Winners of the 2017 Budget.