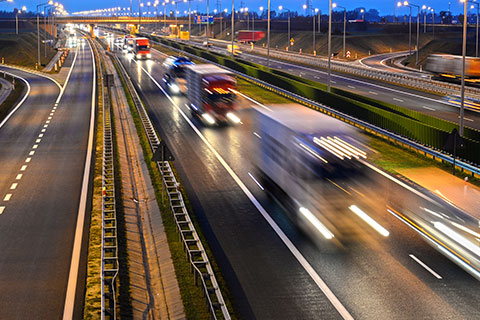 India Grid Trust had in 2016 filed a draft offer document with SEBI for India's first ever power sector InvIT - or infrastructure investment trust. It is expected that more trusts will tap the route this year. Here is a primer to help you understand this new vehicle.
What is InvIT?
SEBI introduced infrastructure investment trust (InvIT) regulations for infrastructure projects keeping in mind the huge infrastructure needs of our country. Simply put, InvIT is a mechanism that enables developers of infrastructure assets to monetise their assets by pooling multiple projects under a single entity (trust structure). InvITs are a first-of-their-kind really long-term instruments. At present, Government Securities or G-secs are the only other instruments with such a long life. InvITs too may be structured as funds with a very long tenure or open end structure. Bear in mind, since the regulations are new, most of the InvITs that come to raise money will have a very short or no track-record.
Features
InvITs have to ensure that they distribute 90% of their net cash flows to the unit investors. There is a leverage cap of 49% on the net asset value. There is also a cap on exposure to under-construction assets (for publicly placed InvITs). The sponsor of the InvIT is responsible for setting up the InvIT and appointing the trustee. The sponsor shall hold minimum 15% of the units issued by the InvIT with a lock-in period of three years from the date of issuance of units. The InvIT regulations also require companies to maintain certain investment ratios, including 80 percent of investments in completed and revenue-generating assets.
InvITs that have been filed so far have specified minimum investment limits of Rs 10 lakh per investor.
When are distributions given out?
Invits distribute regular dividends. They must be declared and distributed not less than once in every six months. The amount of cash available for distribution depends upon the Invit's own dividend or interest income and principal payments from its portfolio. All Non-Resident Investors including eligible NRIs should note that refunds, dividends and other distributions, if any, will be payable in Indian Rupees only.
Global experience
Worldwide InvITs are positioned as high-dividend paying investments suitable for investors who are especially looking for long-term, stable cash flows with moderate capital appreciation.
Taxation
Investors of InvITs can draw comfort from a favorable tax-regime. Dividend income is tax exempt and no capital gains are levied if units are held for over 3 years and sold through the bourses. There is a small withholding tax for interest income to NRI unit holders. Further, there is the pass-through structure of InvITs mandating distribution of a minimum 90% of net-distributable cash and nil dividend distribution tax.
Delisting
The InvIT Regulations provide for delisting of units from the stock exchanges in accordance with the InvIT Regulations.