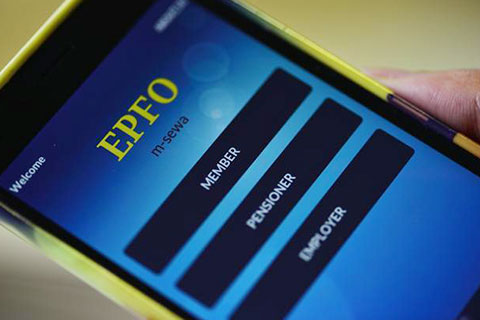 If you are among those who are relying on Provident Fund corpus for retirement income, you better watch out. Retirement fund body EPFO on Monday decided to lower the interest on EPF deposits for the current fiscal to 8.65%, from 8.8% provided in 2015-16.The decision will affect its 4 crore+ subscribers.
In September, the government reduced interest rates on small savings schemes marginally by 0.1 per cent for the October-December quarter of 2016-17. That move resulted in lower returns on PPF, Kisan Vikas Patra, and Sukanya Samriddhi Account, among others.
With EPFO lowering the rate your deposits will fetch, it is clear that merely relying on traditional sources for retirement income can cause shortfall for your retirement target. The 0.15 per cent cut in deposits can cause a big hole. 12% of your basic salary goes into the provident fund account and the employer matches the contribution. While contributions to EPF are eligible for deduction under section 80C, a lower rate of interest is bad news.
However, experts think investors should take a hard look at EPF schemes. They can add a dash of equity to their retirement savings plans and get higher returns that will help them clock an overall 9-10% returns for their retirement portfolio. Bank fixed deposits have become increasingly less attractive with most banks offering upto 7.5% interest rate for 3-5 years tenures.
The only way to spruce up returns in to practice long-term equity investments.
Ashish Shanker, Head - Investment Advisory, Motilal Oswal Private Wealth Management, says: "Over the past couple of months there has been a flurry of news with respect to decline in rates and this has come from across the debt market spectrum among varied instruments. The fall in yields appears to had a bearing on various government saving schemes including the EPFO. From here on, small investors and salaried workers should brace for the impact on reduction in interest rates on retirement savings. Alternatively, at a time of low yields the only way to enhance portfolio return appears to be by enhancing equity allocation calling for a total overhaul of the scheme or a change in the mindset of the people running it."
While there has been a great deal of talk around equity being a risky asset class one needs to be cognizant that not that not only this asset class has created wealth in the long run but also is one of the few asset classes that has consistently delivered returns way above inflation. "With interest rates being where they are and inflation continuously threatening to erode the value of money, one needs to ask a broader question for a portfolio that confines itself predominantly to debt instruments. "How safe is one's retirement money?" he added.
10-year average returns of mutual funds are about 12-17%. If investors allocate even 33% (one-third) of current retirement savings to equity mutual funds with tax benefits like ELSS, they can hope to generate handsome returns.