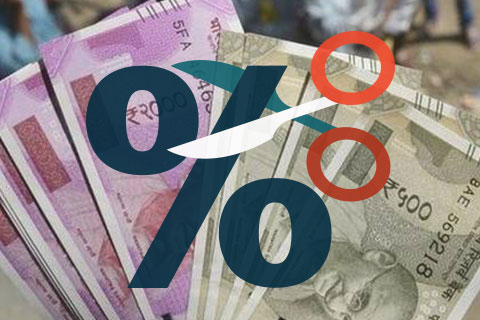 Whatever else happens as a result of demonetisation, low interest rates are definitely coming. This changes substantial parts of the investing landscape over the next couple of years. If you are saving and investing in any fixed income option--and in India, who isn't--then you must understand what is going to happen and how you should deal with it.
While deposit rates will come down, an environment of declining rates will mean a certain period--perhaps a year or a little more--when there will be windfall gains in income funds. If you understand this phenomena and the associated uncertainties adequately enough, then certainly you can profit from it.
However, the broader point about the coming days is that they hold the prospect of lower income from deposits in both banks and government schemes like PPF and the various post office options. As the impact of demonetisation changes the businesses dynamics of different sectors and businesses, the stock markets may also be more volatile. This actually means that the coming months are a good time to gradually move a chunk of your savings to equity-backed funds through an SIP (systematic investment plan). A period of 12-18 months over which to make this move would be ideal.
For those who depend on an income from deposits, this may not be an option any more. You are going to see a 10-20 per cent drop in the money you get as interest. For example, a drop in interest rates from 8.5 per cent to 7 per cent means a reduction of almost 18 per cent in the income. Even though inflation is expected to be lower, this is a big hit. We've been moving in this direction for some time, but demonetisation will quicken the pace and has made it urgent that savers understand what is happening.