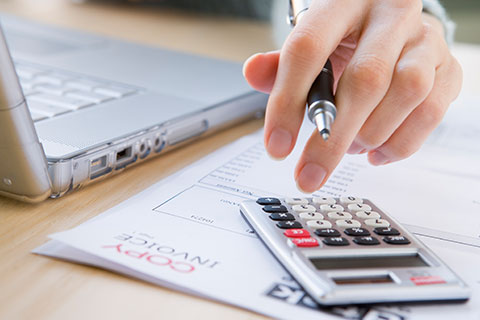 Sixty-four-year-old teacher H L Chopra has been a student of personal finance for a long time. His favourite subject remains mutual funds. Having navigated a world where agents tried to cheat him with bad products, his 18-year-old mutual-fund career has its share of hits and misses. Ask him about his biggest lessons and pat comes the answer from this Faridabad resident, 'Avoid NFOs, ULIPs and LIC. Instead, promote the habit of systematic investment plans.'
Chopra has work experience of over 40 years. But it was only two decades ago that he started investing in mutual funds. His tryst with Value Research was about 15 years ago. 'I was a serious investor from the beginning. For me, the word investment means growth and profit,' he says.
He has been deeply influenced by personalities like Rahul Bajaj and Value Research founder Dhirendra Kumar. Warren Buffett is among the leading market voices globally that left an indelible mark on his way of thinking.
However, his initiation into the world of financial investments was not by any guru. Prod him and he says it was self-study and apparently his first experience was 'not very good.'
He had tried his best to do financial planning for his family. Earlier there were four members, including two children, who are married now. Mutual funds are present in all their portfolios even today. Since he is superannuating now, are there any worries? Mr. Chopra says he is ready to invest for regular returns.
Having built a strong mutual fund portfolio, Mr. Chopra says he has 'sold off most of his holdings due to daughter's wedding. Now I hold little equity and have debt exposure of about 60 per cent.'
When he was able to take risk, returns came. He has no regrets. 'I have got reasonable growth from my investments,' he avers.
But reasonable returns did not always come smoothly. Chopra recalls the market of 2001 when his conviction as an investor was tried. He even tried to take advantage of market corrections. The bets paid off but not much.
Mr Chopra's fund investments are well-spread. The biggest allocations are in Birla Sun Life Frontline, Birla Sun Life Saving Fund and DSP BlackRock Top 100 Fund.
He believes in market experts and fund managers. When funds like Birla Sun Life Advantage Fund, Franklin Prima Plus, HSBC Equity, Reliance Growth hit a rough patch, Chopra held onto his investments.
However, he also feels negative about mutual fund agents. 'Most of the agents cheated by promoting funds of their choice (not mine),' Chopra says in anguish.
Today, given his age, he has made some simple rules. Firstly, he avoids all new fund offers. Secondly, unit-linked insurance plans are also a no-go for him, as are LIC products. The only thing he seems to trust is SIPs.
This story was first published in November 2016.