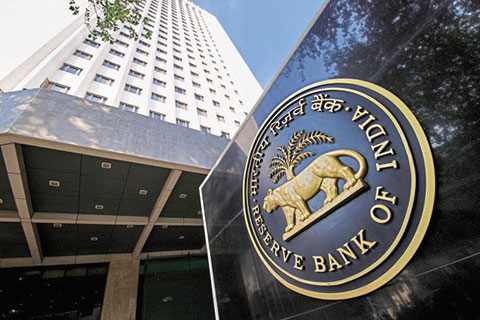 Indian banking shares had a roller-coaster ride on Tuesday, as investors grappled with the possible effects of regulator RBI's latest move to impose a temporary Cash Reserve Ratio (CRR) of 100% on the incremental rise in bank deposits (following demonetization). The CRR entails that banks hold funds with the RBI rather use them for lending. The 100% CRR applies to deposits gathered between 16th September and 11th November. Axis Bank stock ended the day with 1.6% loss. Others like Kotak Bank, HDFC Bank, Punjab National Bank, Yes Bank, SBI, and Federal Bank dipped. Among major lenders, only ICICI Bank and IndusInd Bank rose. The move is also likely to spark some redemptions in liquid funds as banks rush to meet the CRR requirement.
The RBI's move has caught banks on the wrong-foot, say analysts. The move to hike CRR is designed as a tool to absorb liquidity. So far, the RBI had stuck to the reverse repo window for sucking out liquidity, but this route would have run out of fuel soon given the limited holdings of government bonds by the central bank.
According to Pranjul Bhandari, Chief India Economist, HSBC, From RBI's perspective, the 'temporary and incremental' CRR increase is cheaper and more flexible than the other options at its disposal. However, it means that banks will not be earning income on incremental deposits. The lowering of bank lending rates over time, in HSBC's view, will depend on repo rate action.
Kotak Institutional Equities see the move as mixed. "Our initial analysis suggests that this would have a negligible impact on NIM as the period of deposit being impounded under CRR is about two weeks. With a greater share of deposits being mobilized post November 11, 2016, the impact from an NII perspective would still be positive as we end this program even after assuming ~30% withdrawal of current deposits. However, we see RBI currently reacting to the demonetization scheme rather than providing any specific framework on how it is likely to handle durable liquidity once full withdrawal is allowed. Hence, we are not too sure on the duration of the current event," it said.
Kotak Institutional Equities said the RBI move also suggests that there could be more hikes in the next few weeks as it gets clarity on the deposits being raised. Currently, the move is negative for all banks, including public banks. "We do believe that the banks with the highest CASA ratio may have gained disproportionately and hence, the impact would be the highest for these banks," it added.
Some experts are seeing the CRR hike as a signal to rate cut in December.
"Given that banks will now park their additional deposits at the RBI, we expected liquidity to come-off sharply as banks adhere to the new rule. Further, lending rates were expected to go down given the surplus liquidity in the system and aid monetary policy transmission. This will now have to be watched closely. Given the cooling in the inflation numbers and need to boost growth- all the asks for further accommodation have been met. We maintain our call and expect the RBI to deliver at least a 25 bps rate cut in December. However, a deeper rate cut cannot be ruled out," said ICICI Bank Treasury Research.