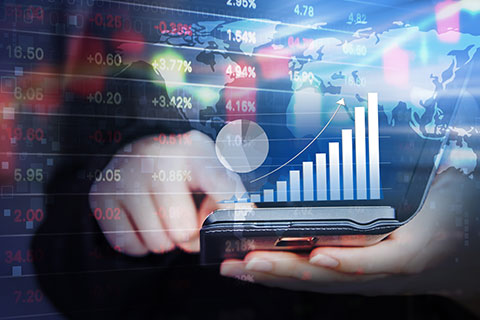 Even as the Sensex and the Nifty remained flat in October, stock purchases by mutual funds reached a 12 month high. According to Sebi data, the over Rs 9100 crore of equities bought by these influential domestic institutions is almost triple what they spent in September (Rs 3841 crore).
The flows from fund-houses in October assume significance because foreign portfolio investors pulled out over Rs 4300 crore from Indian shares this month. So if it were not for mutual funds, stock values would have gone lower, succumbing to one-way selling pressure say experts.
MFs invested Rs 2,716 crore in August. In July and June, they sold Rs 33.50 crore and Rs 86.30 crore respectively. May was a big buy month with funds purchasing stocks worth Rs 7,148 crore. In contrast, April and March saw MFs turn net-sellers with shares over Rs 10,000 crore worth sold. Between October 2015 and February 2016, mutual funds invested roughly Rs 3000 crore to Rs 6700 crore a month. In September 2015, funds had bought stocks worth Rs 9320 crore.
The culprit
Fund managers have said that the quantum of monthly stock buys are a function of inflows. Since fund houses do not take cash calls, they tend to invest a large portion or entire amount they receive as inflows. This indeed bears out in the data. October 2016 saw equity related schemes (pure equity, balanced and ELSS products) garner net inflows worth Rs 12,779 crore. This explains why over Rs 9,000 crore found its way into stocks this month.
The big investment by mutual funds in Indian equities comes ahead of a crucial November, when United States of America goes to Presidential polls. This is an event which could cause volatility across global financial markets if the actual outcome does not meet consensus expectations. Mutual funds have been net buyers of stocks in both the trading sessions in November so far, but it's too early to take a call.
The US election has the capacity to change the tone of global economy and markets. The economy will react slowly depending upon the policies of who occupies the White House. However, stock markets across the world, including India, would react immediately to any kind of news. The impact, however, is likely to be fairly short-term, says experts.
"At Quantum, we have always urged investors to stay invested for the long term. As a disciplined investor, one needs to understand that ignoring short-term market volatility is the right way to go. It is very important for us to watch out for the long-term impact of any event. For now, we cannot predict the extent of positive or negative impact that the US elections will have on the Indian markets; however, we remain optimistic on the India growth story," Quantum Mutual Fund said.
The Brexit shock has highlighted the risks of predicting the outcome of a public vote, be it on the future of the UK or the US presidential elections. But nobody expects a sharp sell-off especially in the light of recent events.
Abheek Barua, Chief Economist, HDFC Bank said: "If polls are to be believed, Trump has closed the lead over Hilary to a large extent and might over the next few days lead by a whisker. Thus the markets that had worked with the assumption of a Clinton victory are now more sensitized to the idea of a Trump victory. This means that in either case a meltdown a la Brexit is unlikely."