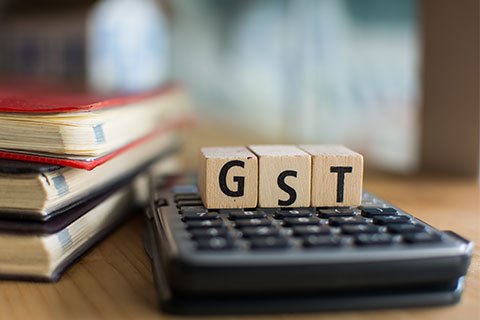 Over the last few months, as the Good and Services Tax (GST) has progressed towards actualisation, the general opinion about it has swung all over the map. On the one hand, it seems almost self-evident that a unified nation-wide taxation system would be a great thing for business, for growth, for investors and for the country in general. On the other hand, there are legitimate fears about the implementation. Everyone who has to deal with taxation knows very well the reality of tax administration in our country. Would a new tax, run and enforced by the same tax bureaucracy be any different? Can governments in India (state and center) actually produce a tax reform that genuinely brings about such deep change?
For all those who fear the answer to these questions is negative, have reacted with a strong 'I told you so' over the last two weeks. Firstly, the tax structure of GST has turned out to have four rates and a cess. This appears to have failed the simplicity standard that had been set by many people for GST. Secondly, the last (and the stickiest) disagreement between the center and the states has turned out to be over who will administer tax. This disagreement can be couched in many polite ways but it's basically about the right to extract bribes. A single unified tax run by a central bureaucracy may be fair in terms of state revenues, but will be disastrous for officials in lucrative jobs in the states' indirect tax machinery. A defined part of this income is said to bubble up to the political level so you can be sure that no one is going to give it up. More on this later.
As far as the supposed complexity of the four rate structure, I'm completely puzzled by this criticism. And I say this not as a newspaper columnist, but as an entrepreneur and a businessperson who has dealt with these issues personally for the last two decades while running Value Research. Here's what I think--it absolutely does not matter whether GST has one rate or four or ten. Those who think that 'one country one tax' meant 'one country one tax rate' probably do not have a first hand understanding of where the pain points lie for businesses. The magic of GST comes from having the same tax system across the country, and across all services and (almost) all goods. Was there anyone out there who was naive enough to think that food staples could ever be taxed at same rate as a stay in a luxury hotel?
Let's leave behind this illusory deficiency and go back to how real problems will get solved for businesses. The huge promise and potential of GST rests on the core deliverable: No matter where in the country you buy your inputs and no matter where you sell your outputs, there will be a single tax chain where each stage will be offsettable against the last. And, all this will happen through a single, transparent, digital interface to which all governments and all businesses in the country will be connected. At the end of the day this is the only thing that matters. I'm constantly surprised at how anyone can not understand the scale of the revolution that this will be.
And now back to the other side of the story--the whole messy legacy that is symbolised by the states' fight to retain the right to bribery. They'll probably win a share of the spoils at this stage, but GST is still a step forward in the right direction. The reason is simple--corruption in indirect taxation is essentially a collusion between the business and the tax system. The digital web of interconnected offsets that GST will establish will make it progressively more difficult to avoid taxes, and whittle away at the reasons to ask for and give bribes. It won't happen overnight--and will obviously be mightily resisted by everyone who has a stake in this--but it will start happening. Not just that, but there will surely be a hidden bonus in the form of higher direct taxes since it will be increasingly more difficult to understate income when expenses and revenue are visible in the GST system.
You might have seen a little cooling in the GST fervour as the details have come out, but make no mistake, this is a revolution and the sooner it starts, the better it is.