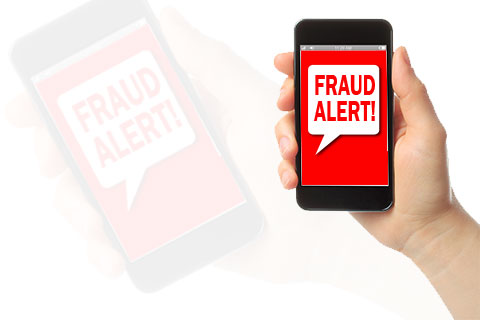 Financial firms with well known brands are getting unintentionally caught up in stock based scams. The bull market has seen a resurgence in penny stocks, with tipsters spreading false, speculative news to make a quick buck on them. Unregulated advisers, while sharing money-making ideas to lure investors, have now hit upon the idea of using the names/brand identities of famous fund houses to give 'credibility' to their tips.
For the uninitiated, this is what is happening. The aam aadmi is receiving SMSes like this: "Buy Shivansh Infoserve Ltd @27, SL 26 TGT 35-45-52, Confirm news of IDFCMF buying 49% stake. Company got approval for small bank license". Apart from the stock name, nothing else is true about this message.
These kind of SMSes attract many investors looking to pocket quick trading gains. By using the name of IDFC MF, which is popular for its mid and small cap picks as part of its equity funds, fraudsters hope to lure investors to act on the bogus recommendations. IDFC Mutual Fund has reacted with shock. "It has come to our notice that certain unknown persons are sending unsolicited SMS in the name of IDFCMF recommending investment in stocks of a company named 'Shivansh Finserve Ltd. (BSE CODE:539593)' basis certain unverified and unauthenticated information contained in the said SMS. IDFC Mutual Fund confirms that neither IDFC Mutual Fund / IDFC Asset Management Company Limited nor its sponsor nor any of its associates / Group companies have sent such SMS nor has authorized any person to send such SMS," it said.
The problem is many investors do not know that mutual fund houses do not make any public recommendations or offer advice about specific stocks. They don't give out stock specific views and when pressed, only talk about broader markets or the outlook for large sectors that they track.
The names of fund houses like Kotak MF are also being misused. Short term trading tips are sent out through bulk SMS, while masking the contact's name with an acronym that suggests it is from Kotak MF. The name of L&T Finance Holdings Limited (LTFH) has also been exploited. "Buy 5000 share of Achal Investment @39.60 SL 37.50 Target 46, 50 and final target 60 in two weeks. Confirm news of L&T Finance buying 40% stake," an illicit SMS read. L&T Finance Holdings happens to be the sponsor of L&T Mutual Fund.
Industry experts say that these kind of messages should be completely ignored. It is also not difficult for investors to check if the information peddled as a hot tip is indeed true.
"Investors must know fund houses never make their trading strategies public. You can get the names of stocks that a fund house buys or sells from the monthly portfolio disclosure, or daily bulk/block deal trading info page on the leading stock exchanges. Investment is a long term game, there are no short-cuts. By taking our name or of any other fund-houses, these frauds only sell their stocks in the market when investors come and buy the specific stock. This is called pump and dump," said the CEO of a top mutual fund company, declining to be named citing sensitive situation.
In its recent discussion paper proposing changes to its Investment Adviser regulations, market regulator SEBI has proposed a ban on stock recommendations or views shared by social and electronic media, unless the sender is registered as an adviser with it. Although there are reasons to believe that this may be a step too far. Nonetheless, a measured regulatory response is the need of the hour.