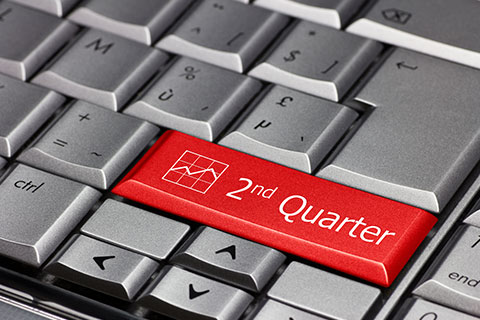 The July-September 2016 quarter that has just ended has been quite eventful. How did equity funds navigate it? Over 490 equity funds, or 92 per cent of the 527 stock funds, beat the S&P BSE Sensex's 3.2 per cent gain notched up in these three months, according to Value Research data. But return divergence was quite high. While the best performing funds generated over four-fold returns compared to the Sensex, the worst ones lost 7-8 per cent.
Overall, telecom and IT stocks dragged funds down this quarter, while oil and gas, metal, PSU banks and auto shares boosted gains.
Themes that outperformed
Mid cap and multi-cap funds have particularly done well this quarter, with as many as 9 schemes in these two categories bagging a place in top-15 funds. The best performing equity fund (including close ended schemes) in July-September 2016 quarter was LIC MF Midcap Fund with a 15.4 per cent gain. It was followed by two multi-cap funds, Birla Sun Life Manufacturing Equity fund and Birla Sun Life Equity Fund with 15.37 and 15.18 per cent gains respectively.
Their small cap cousins did very well too with a category average of 19 per cent. L&T Emerging Businesses Fund, launched in May 2014, takes first place with 12.9 per cent return, beating the 9 per cent gain racked up by S&P BSE Small Cap index.
A rebound in PSU banks on the belief that the worst is over and the bounce in oil prices helped funds playing on this theme. This explains strong performance from thematic funds like DSP BlackRock Natural Resources and New Energy Fund (15.02 per cent), Kotak PSU Bank ETF (14.7 per cent), Goldman Sachs PSU Bank BeES Fund (14.7 per cent) and ICICI Prudential Banking and Financial Services Fund (13.3 per cent).
Down and out PSU stocks also made a comeback, helping Goldman Sachs CPSE Exchange Traded Fund (14.2 per cent) climb to the top of the large-cap category.
Global schemes
International funds saw considerable churn, with China focussed funds making a comeback and gold funds losing out.
China-specific schemes such as the JP Morgan Greater China Equity Off-shore Fund (12.8 per cent), Mirae Asset China Advantage Fund (11.5 per cent) and Goldman Sachs Hang Seng BeES Fund (10.7 per cent) saw handsome returns in the July-September quarter. However, gold related stock funds such as Kotak World Gold Fund and DSP BlackRock World Gold Fund which have been one year toppers lost over 3 per cent each.
Global equity schemes such as Birla Sun Life Global Real Estate Fund (-3.16 per cent), ICICI Prudential US Bluechip Equity Fund (-0.27 per cent), ICICI Prudential Global Stable Equity Fund (+0.23 per cent) and DHFL Pramerica Global Agribusiness Offshore Fund (+0.37 per cent) were among the notable laggards.
IT weighs
With top tech companies losing clients and cutting profit outlooks, the tech sector proved to be a drag on equity schemes which were overweight on it. Such was their under-performance that almost all the IT funds are among the worst performers. Tata Digital India Fund (-8.58 per cent), DSP BlackRock Technology.com Fund (-8.17 per cent), ICICI Prudential Technology Fund (-8.16 per cent), Birla Sun Life New Millennium Fund (-7.62 per cent) and Franklin Infotech Fund (-4.65 per cent) top the losers chart.
Outperformance or underperformance by any equity scheme for a single quarter should not sway your investment decision. It is useful though to help keep track of your portfolio's performance.