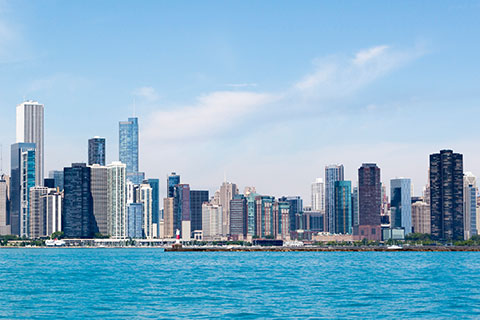 LIC Housing Finance is one of the largest Indian mortgage-based finance companies mainly focused on retail home loans. It is an 'indirect' PSU as it is promoted by another PSU, Life Insurance Corporation of India (LIC). Since there is no 'direct' intervention of the government, that's one point where it scores over other PSUs.
Why we like it
LIC Housing has a good loan portfolio. Retail customers comprise 97 per cent of it and the rest is comprised of real-estate companies. High retail exposure insulates it from economic cyclicality and ensures regular payments, which are otherwise a problem with corporate loans. Amongst its retail customers, 88 per cent are salaried. This translates into higher predictability in loan servicing. Timely loan servicing is also reflected in its asset quality. The company has low gross NPAs of 0.6 per cent and net NPAs of 0.3 per cent (as of June 2016). These numbers are even better than those of its larger peer HDFC.
The company has one of the finest retail-customer base thanks to its LIC parentage. LIC has replicated its expertise in managing agent-customer relationships at LIC Housing as well. Almost 60 per cent of LIC Housing's business is generated by LIC agents. In smaller cites, people trust the name 'LIC' and easily extend their insurance relationship to a home-loan one. The company's loan book has grown at a healthy annualised rate of 20 per cent in the past five years.
What's more?
The need for housing has been growing at a healthy pace in India, especially in tier II and tier III cities. It is likely to remain so for many years to come. LIC Housing, with its brand name, network and existing relationships, is one of the best candidates to exploit this opportunity. The nature of its loan book will also ensure that the asset quality remains good.
Watch out!
The company needs to manage its liability side more efficiently to improve its net interest margin (NIM), which is around 2.60 per cent. Though the NIM has improved over one year, it has declined from the 3 per cent levels five years back.
Our take
The stock is trading at price to book of 2.98. This is lower than most of its peers. Given the asset quality, parentage and growth opportunities, LIC Housing makes a good investment opportunity.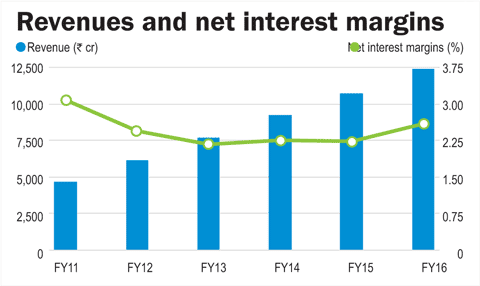 This story is part of the Promising PSUs series.