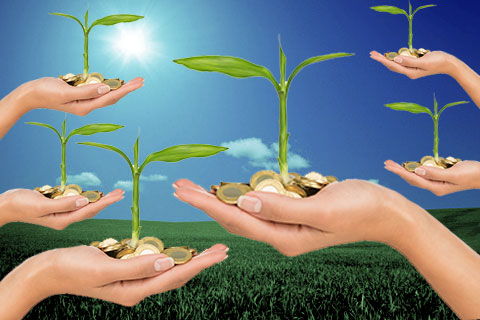 Investors' preference for Systematic Investment Plans, popularly known as SIPs, has grown. As per a compilation of industry data, the SIP count across asset management companies crossed 1.37 crore at the end of July-2016. The number of SIP accounts should be seen in conjunction with total folio numbers. As per SEBI data, the total number of mutual fund folios stood at 4.92 crore at the end of July-2016. This suggests that roughly 27 per cent of the investors in the industry invest through SIPs.

CAMS (Computer Age Management Services) the registrar for the largest number of AMCs in the industry, says that there were 1.02 crore live SIP accounts for the funds that it services, at the end of July 2016. This was a growth of 16.5 per cent from 87.51 lakh SIP accounts at the end of December 2015. CAMS data also showed that it counted 53.71 lakh accounts in June-2014, suggesting that the number of SIP accounts has nearly doubled in two years.

K Prasad, President and CEO of CAMS attributes the SIP growth to AMC initiatives on investor education and awareness bearing fruit. "Investors are increasingly adopting systematic investments to optimize investment returns from the volatile equity asset class," he said.

The size of an average SIP is also inching up, having risen from Rs 2,421 in June-2014 to Rs 3,485 at the end of July-2016. SIP sizes could be creeping up with income levels or the investors' rising comfort levels at allocating more funds to equity.

Smaller cities are taking to SIPs too. "Investors in B15 cities too are adopting systematic investment habits and account for over 40% of new systematic registrations. We look forward to MF industry helping retail investors create wealth over long term via regular and systematic investments in Mutual Funds," adds Prasad.

According to other industry providers, there were roughly 35 lakh SIP accounts outside of CAMS at the end of July-2016. The average ticket size for these SIPs is slightly lower at Rs 2749 (July-2016) compared to the CAMS number.

Some fund houses have been focussing on SIPs in a big way. For instance, Kotak Mutual Fund recently held an investor awareness campaign "SIP Day" which was a resounding success with over 30,000 people opting to invest through SIPs.

The first "SIP Day" by Kotak MF took place on Friday, 26th August 2016 at Bombay Stock Exchange. Nilesh Shah, Managing Director, Kotak Mahindra Asset Management Co. Ltd. said, "We want to significantly boost SIP investments in the country through this initiative. We celebrate Valentine's Day, Mother's Day, Doctor's Day, etc. Then why not SIP Day? It has become imperative for investors to invest rather than save for sustained wealth creation over a long period."

Earlier in August, Birla Sun Life Asset Management Company Limited announced the launch of 'Sabse Important Plan', a goal-based investment campaign to drive awareness about Systematic Investment Plans (SIP) among retail investors.

A. Balasubramanian, Chief Executive Officer, Birla Sun Life Asset Management Company Limited says, "Over several discussions with investors and distributors across more than 30 cities, I got the sense that customers are increasingly looking for a solution, and not necessarily a product. It left me thinking about the scope for Mutual Funds to be redefined through a bundled approach to easily provide solutions to consumer needs. Systematic Investment Plan emerged as the obvious go-to."