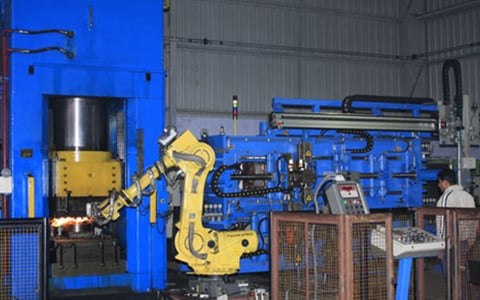 Guru Nanak Auto (or GNA) Axles makes axles, spindles and other shafts - all of which are auto components. It makes them for commercial vehicles such as trucks and vans as well as 'off highway' vehicles such as tractors and construction equipment. 55% of its revenues come from exports and the balance from domestic sales. The share of exports has steadily grown from 35% in FY 2012 on account of the slowdown in India.
Its revenues were also highly concentrated among a few large clients, though this has come down over the years. Its top 10 customers still contribute a worrying 89% though this is likely to to be function of its size and industry. Last year, the company made about ₹26 crores of profit on about ₹508 crores of revenue - a rather uninspiring margin. Raw Materials (think steel) accounted for a lion's share of costs - about 65%. The company has about ₹130 crores of debt, nearly equal to its net worth. Its debt relative to equity has come down but remains worryingly high. This is a family owned and managed company. Its Chairman and Managing Director are highly experienced but are both in their 80s.
There are many reasons to worry about Guru Nanak Auto Axles. However on a positive note, it has a 33% market share, long-standing customer relationships and a budding economic recovery in India to make money from. It is also available cheap, at a PE of about 12.
Who's selling and how much? This is a fresh issue of shares which will dilute existing shareholders (who own 100%). 29.35% of the company is being offloaded.
The company proposes to use about 70% of the money raised in the IPO for plant and machinery and the balance 30% for its working capital.
Here's our risk score based on the tests we have set. A higher positive score denotes a stronger investment case and vice versa.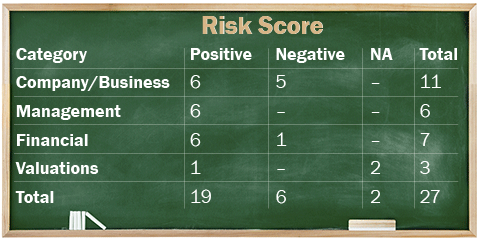 With inputs from Ashutosh Gupta and Neil Borate.