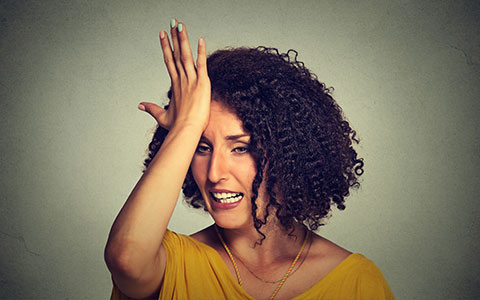 Many investors consciously like to forget their mistakes. But others also seem to have forgotten to claim their rightful money. An analysis of the annual reports of 35 mutual fund houses, shows that unclaimed dividends and redemption amounts worth ₹502 crore are lying with them. Believe it or not, for reasons unknown, investors have not claimed this ₹500-crore odd worth of funds. Redemption or dividend cheques/ demand draft sent to investors that remain unpaid beyond their validity period are generally categorised as unclaimed.
Phantom dividends
Mutual funds declare the total value of unclaimed dividends and redemption amounts lying with them in their financial year annual reports. According to a study of the annual reports, over ₹223 crore worth unclaimed dividends, belonging to 13.90 lakh investors (not unique) remain with mutual funds. At the end of March 31, 2016, Birla Sun Life MF reported unclaimed dividends worth ₹35.92 crore, followed by Franklin Templeton MF with ₹31.49 crore and Canara Robeco MF at ₹31.06 crore. Newer fund houses like BOI AXA, PPFAS and Quantum have no unclaimed dividends with them.
Invisible redemptions
Fund-houses differ in their criteria for categorising amounts as unclaimed dividends or redemptions. For instance, Franklin Templeton MF gives data on unclaimed dividends and redemptions for more than 90 days. On the other hand, Axis MF considers dividends and redemptions which are pending for more than 6 months to be unclaimed.
Unclaimed redemptions are quite large too. The data from latest annual reports of 35 fund houses shows that about ₹279 crore worth of funds have been processed and released but not encashed by/credited to the bank account of the unitholders.
Canara Robeco MF had the largest amount of unclaimed redemptions with ₹60.96 crore across 40 schemes. It was followed by HDFC MF with ₹46.63 crore worth unclaimed redemptions and Franklin Templeton MF with ₹28.65 crore.
Sebi diktat
To ensure that funds take a pro-active role in tracing the rightful owner of the unclaimed amounts, SEBI has advised mutual funds and AMFI to provide on their respective websites, the list of names and addresses of investors whose folios contain unclaimed amounts. Further, the websites of mutual funds and AMFI also provide information on the process of claiming the unclaimed amount and the necessary forms / documents required for the same. Many fund-houses send reminder letters to investors on a monthly basis.
Complying with new rules spelt out by Sebi in February 2016, many fund houses have invested unclaimed redemption and dividend amounts in a separate liquid scheme or money market scheme, specifically for deployment of the unclaimed amounts. At regular intervals and when the AMCs get additional cases of unclaimed redemptions and dividends from the banks, they will be invest the amounts involved in the 'unclaimed plan'. The AMCs do not charge any exit load in this plan and the total expense ratio of the plan is capped at 50 bps. Investors who claim the unclaimed amounts during a period of three years from the due date will be paid the initial unclaimed amount along-with the income earned on its deployment. Investors who claim these amounts in the third year will be paid initial unclaimed amount along-with the income earned on its deployment till the end of the third year. After the third year, the income earned on such unclaimed amounts will be used for the purpose of investor education.