Our Q & A session with Swati Kulkarni, fund manager, UTI Opportunities Fund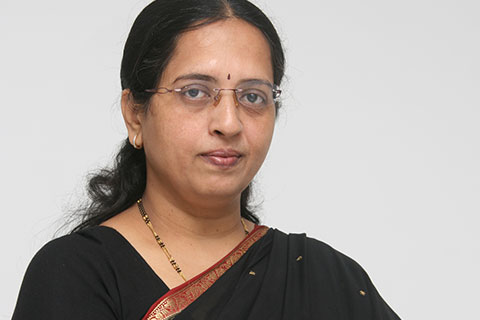 What is the investment strategy of your fund? (Including internal rules on Investment universe, capitalization orientation and maximum cash allocation)
The fund aims to invest in large cap companies (up to the 70th percentile of market cap) and selectively in mid-sized companies. As per this frame work, at least 80% of its AUM would be invested in large caps and the balance in mid-sized companies. Internal prudential norms provide an investment framework that limits per stock exposure to 8%, per sector to 30% or Benchmark sector weight plus 12%, top 10 stocks to 55% and cash to 10%.
What are the essential attributes for the stocks to be in our portfolio?
We have an investment universe of about 350 companies from which the fund focuses on the top 200 companies by market cap for 80% of its portfolio. We focus on companies which have scale - minimum PAT level of ₹50 cr. and those which have a consistent track record of generating positive cash flow from operations (before capital expenditure). We like to buy stocks that enjoy economic moats, which provide sustainable competitive advantages for scaling up profitable businesses. We also like companies who have been demonstrating capital allocation efficiency which is reflected in higher Return on Capital Employed than the Cost of Capital across periods. The Fund follows "GARP- Growth at Reasonable Price" principle to select stocks.
What kind of stocks never enter your portfolio?
While there is no explicit restriction on any sector or a promoter group, the fund would rarely, if ever, invest in companies with market capitalization less than ₹1,000 cr. For the mid cap exposure it will look at companies with market capitalization between ₹4,000 cr - 12,000 cr segment.
What will you attribute the relatively consistent performance of your fund in recent years?
Active sector calls and superior stock selection that worked well for the fund over the last 10 years has contributed to consistency in performance. Our exposure to leading players in Pharmaceuticals, IT, Automobiles and Cement, Financials generated significant alpha aided with certain mid cap stock picks which gave multifold returns over the period.
Any tactical miss you regret (not having, or not having enough or holding something) in your portfolio?
During last couple of years the Fund due to its focus on GARP, stayed invested in stocks where there was valuation support, along with the potential for growth. This strategy has provided consistent returns in past and has also started to work well, after a short period during which the market kept on rewarding companies with high expected growth. In hindsight, we missed investing in such stocks that saw continuous multiple expansion.
Please click here to read the analysis of this fund.