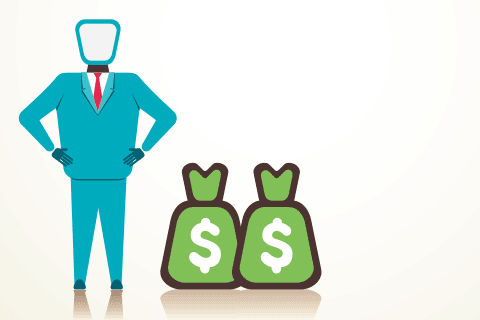 Mutual funds paid 497 large distributors ₹3,648 crore by way of gross commissions in 2015-16, a year-on-year drop of 23 per cent. This is evident from the data compiled by the industry body AMFI from all the AMCs. Mutual funds had paid ₹4,745 crore to 519 distributors in FY15, an over 80 per cent year-on-year jump as compared to ₹2,603 crore in FY14 to 396 distributors. The chart shows the companies that have made big money through commissions in FY16.
The SEBI had, in 2011, directed individual AMCs to disclose the total commission and expenses paid each year to their 'large' distributors. Large distributors are those who receive an aggregate commission of more than ₹1 crore from AMCs or get a fee of ₹50 lakh from a single fund house or operate from more than 20 locations. The SEBI, in 2012, had also asked fund houses to make additional disclosures regarding distributor-wise gross inflows, net inflows, average assets under management and the ratio of AUM to gross inflows on their websites, along with commission disclosures. The AMFI has been asked to disclose the consolidated information on its website.
One conspicuous reason for the dip in distributor commissions is the continued migration of institutional investors to direct plans. Direct plans don't entail distributor commission and hence are cheaper as compared to their regular counterparts. With increasing awareness about mutual funds, more and more investors are opting for direct plans. Even the SEBI has spoken favourably about direct plans on a couple of occasions. Recently, it also made it mandatory for fund houses to disclose distributor commissions in rupee terms in half-yearly fund statements.
However, if one digs deeper, there are two more factors that could have created the mirage of falling commissions. First, in FY15, there was a jump in the sale of mutual-fund schemes. The rise in the market after the coming of the Modi government attracted many new investors. Fund houses also pushed closed-ended schemes by paying multi-year distributor commissions upfront. This resulted in a spike in commissions. Secondly, good performance of equity markets resulted in higher trail commissions for distributors. So, when one sees lower FY16 distributor-commission numbers, one should put things in perspective. Maybe it's still too early to celebrate the success of direct plans.