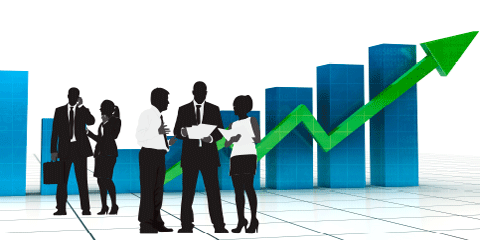 "Buy on rumour and sell on news" has for long been the trader's mantra in the stock markets. But yesterday's market reaction, or the lack of it, to the much-hyped 25 basis point rate hike by the US Fed, tells us that even long-term investors should be aware of this adage.
For an event that was supposed to be a catastrophe for emerging markets such as India, it has had a surprisingly positive impact in the short term. After the Fed announcement of a 0.25 per cent hike, the BSE Sensex rallied 309 points, the rupee was up 31 paise against the dollar and MCX gold futures barely moved, suffering just a 0.4 per cent blip.
Watershed moment
Ever since the US Fed announced its intention of tapering its bond buyback programme and putting an end to its liquidity-on-tap policy in 2013, market experts have been predicting that this would be a watershed moment for markets.
After all, the Fed had been holding its rates close to zero for seven long years after the global credit crisis. At the fag end of this period, it was even pumping $85 billion of additional monthly liquidity into its financial markets, in order to simulate the US economy. And as everybody knows, all this free money sloshing around in the US markets indirectly flowed into a variety of asset classes around the world, from gold and oil to emerging market equities and bonds, leading to minor bubbles across assets. So if all that money were to disappear suddenly, will that not spark off a global liquidity crunch and cause those asset classes to melt down?
The logic of this argument is irrefutable.
Why no reaction?
So why did the global equity markets, including the US, rally after the Fed rate hike? And why did emerging markets such as India feel no heat?
By preparing global investors for the risk of taper well in advance of implementing it, the US Fed has given investors such a long time to worry over and plan for it, that when the actual event arrived, everyone had finished reacting!
So, in the last one year, risk averse investors who were jittery about emerging markets had probably pulled out money from EM funds to put it to work in the US. Speculators and safe-haven investors who had piled on to gold had reduced their exposure to gold ETFs and raised their dollar bets. And investors who wanted to back out of volatile EM currencies and bet on a rising dollar probably did so too.
Facts and figures support this. One, based on year-to-date returns for December 15, 2015, all the BRICs markets are in the red, with negative returns of 8 to 45 per cent. The Indian Sensex, a stronger market, was down 8 per cent. In contrast, the US Dow Jones was down by a marginal 2 per cent and the Nasdaq made gains of 5 per cent in this period.
Two, global gold prices had fallen by nearly 15 per cent by December 15, while the Dollar Index (which captures the USD against major currencies) was up 8.8 per cent.
Three, global EM funds have been seeing steady pullouts through 2015. In India, Foreign Portfolio Investors, who had sharply increased their net investments in stocks and bonds to ₹2.5 lakh crore in 2014 (post the Modi win), cut back their investments to just ₹65,000 crore in 2015 (YTD December 15). All this suggests that, even as the US Fed kept threatening to hike its rates throughout 2015 and gave markets month-to-month updates on when and how the hikes may happen, global investors assumed that the hikes were inevitable and were busily positioning their portfolios for it. When the Fed hike actually came, the fact that it was only 25 basis points and the dovish tenor of the Fed's statement, came as a pleasant surprise. It is also important that, apart from closely meeting market expectations for this hike, the Fed has removed uncertainty on this count over the next one year by setting a target rate for end 2016 (it is to be at 1.375 per cent).
The lessons
Overall, there are three lessons for investors from the Fed episode.
One, when a negative event is in the offing, expect the market's worst reaction to it when the news is out for the very first time. In hindsight, the reactions of the Sensex, Indian bond yields and the rupee to the taper tantrum in June 2013, when the Fed first hinted at tapering, was far worse than that to this week's hike.
Two, when markets are reacting in a knee-jerk fashion to a big announcement, do not act in panic. Had you sold your equity funds or long-term gilt funds during the taper tantrum fearing the eventual rate hike, you would be the loser today. The same holds good for buying decisions too. Investors who waited for the Fed rate risk to be 'over' before investing in equities, may well have missed out a good part of the upside.
Three, this is the age of instant information dissemination. The good old days, when someone would make an announcement in one corner of the world, which market experts would take days to analyse, after which the market would spend months reacting to it, are well and truly over.
Whether it is good news or bad news, information capture in today's markets is instant. Many global investors, who are much smarter than us, are constantly on the look-out for money-making opportunities from big events. They are also equipped with the algos and the technology to trade on it within minutes.
As an ordinary investor who is keen to create long-term wealth, it is best to stay out of this game of timing your buys or sells to so-called big market events. If you've hired a professional fund manager to invest on your behalf, you should let him analyse events and position his portfolio accordingly. No amount of analysis on our part can really help us prepare for market reactions to a particular event.