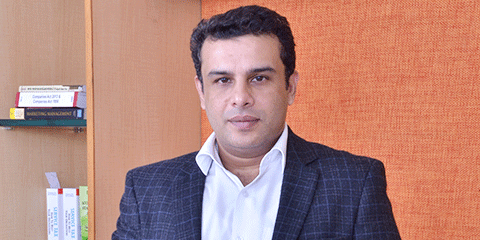 Our biggest strength is the core retail orientation of our group throughout its eight-decade history.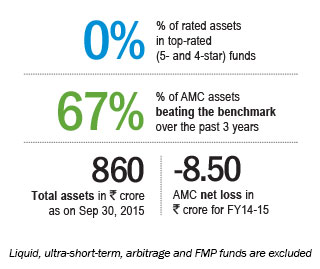 Our big weakness was the group's lack of meaningful presence in the western and northern markets, which account for more than three-fourth of mutual fund assets in India. To compensate, we have built our own sales presence in these regions and found support for our efforts from IFAs and national distributors, who like our investment philosophy and low-risk approach to investments. With their support, and continued support from our traditional markets, our transaction volumes and retail AUM have both increased to a multiple of what they were a year ago.
Challenges ahead
For any service industry, ensuring that its services reach the intended customer is the biggest challenge. This delivery channel, the distributors, will need to grow to ensure wider participation. The question that needs to be answered is: do lower costs benefit investors even if they result in lower penetration, participation and access? We look forward to a pragmatic answer to this.
From an investment perspective, as things stand, foreign investors and domestic investors perceive the market in diametrically opposite ways. While foreign investors are painting India with the emerging-markets brush, the fact that India is one of the few emerging markets that benefit from low commodity prices is enthusing domestic investors. This dichotomous situation has been the underlying cause of much of the recent market volatility and it seems that this will continue for some time. Managing this volatility in a manner that benefits investors presents the biggest challenge from an investment standpoint.
Competition
To assume that we have enough diversity in the industry would be to assume that all possible wisdom and creativity is already present in the industry. The fact is that new participants refresh industry thought processes and are a valuable source of innovation. As such, there will always be a room for more participants in an industry entrusted with providing solutions. While licensing restrictions provide some protection to incumbents, one needs to be circumspect about the extent of this protection, especially if incumbents are either limited by regulations or limit themselves from innovating.
Retail reach
As part of a group which has served retail investors for more than eight decades, it is only natural for us to focus our efforts on increasing our reach in this segment. This focus has worked well for us over the last year or so and we believe that it'll continue to do so in coming years. As such, our primary targets are those which pertain to retail reach. In addition, we have built a valuable institutional franchise over the last five years and we will continue serving our institutional investors to the best of our ability.