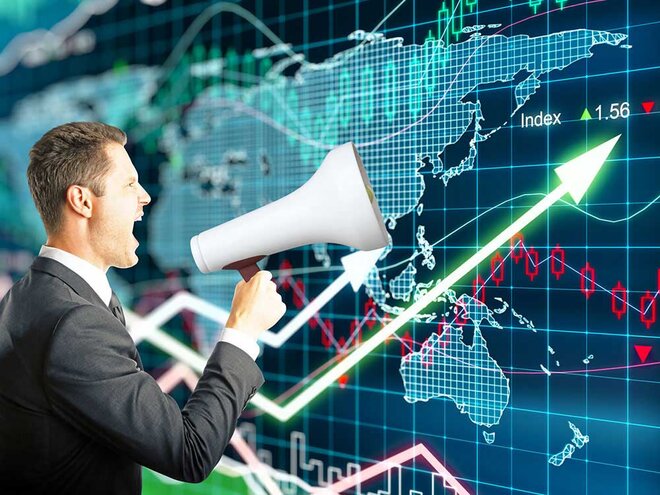 Buffett speaks
You're dealing with a lot of silly people in the marketplace; it's like a great big casino and everyone else is boozing. If you can stick with Pepsi, you should be OK. First the crowd is boozy on optimism and buying every new issue in sight. The next moment it is boozy on pessimism, buying gold bars and predicting another Great Depression.
-Forbes, 1974
I have no idea where the market is going to go. I prefer it going down. But my preferences have nothing to do with it. The market knows nothing about my feelings. That is one of the first things you have to learn about a stock. You buy 100 shares of General Motors (GM). Now all of a sudden you have this feeling about GM. It goes down; you may be mad at it. You may say, 'Well, if it just goes up for what I paid for it, my life will be wonderful again'. Or if it goes up, you may say how smart you were and how you and GM have this love affair. You have got all these feelings. The stock doesn't know you own it.
The stock just sits there; it doesn't care what you paid or the fact that you own it. Any feeling I have about the market is not reciprocated. I mean it is the ultimate cold shoulder we are talking about here. Practically anybody in this room is probably more likely to be a net buyer of stocks over the next ten years than they are a net seller, so every one of you should prefer lower prices. If you are a net eater of hamburger over the next ten years, you want hamburger to go down unless you are a cattle producer.
The NYSE is one big supermarket of companies. And you are going to be buying stocks, what you want to have happen? You want to have those stocks go down, way down; you will make better buys then. Later on, twenty or thirty years from now, when you are in a period when you are dis-saving, or when your heirs dis-save for you, then you may care about higher prices. There is Chapter 8 in Graham's Intelligent Investor about the attitude toward stock market fluctuations. That and Chapter 20 on the margin of safety are the two most important essays ever written on investing as far as I am concerned.
-Lecture at the University of Florida Business School, 1998
This story was originally published in June 2015.