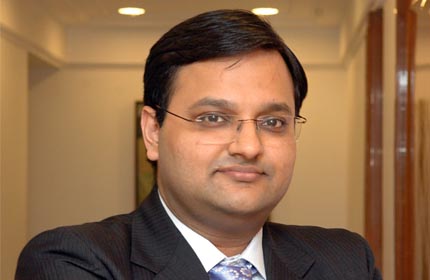 Infra funds are finally in the green after sporting losses until last year. Should investors book profits and switch to diversified funds?
Firstly, I would say that allocation in any thematic fund including infrastructure should only be a small proportion of the overall allocation to equity funds. During the 2004-07 period, the infra sector was doing well because the then National Democratic Alliance (NDA) government had taken a lot of steps in infrastructure development. For instance, the Golden quadrilateral project saw companies in this space perform exceedingly well. Things continued to look good till early 2008, but after the Lehman crisis and later due to various domestic issues, the infrastructure sector took a huge beating.
Infrastructure activity in the last few years has remained sluggish. Companies have not been getting approvals, which has led to delays in execution and consequently pressures on profitability and balance sheet stress. We expect things to turn around with a stable government at the centre.
Investors are moving away from defensive sectors like IT, FMCG and pharmaceutical and have started investing in infrastructure names. We are at an inflection point for the sector and would advice investors to stay invested and reap the benefits over the next few years. Themes such as infrastructure can't be played for the short term, they have to be looked at from the longer term prospects. We are quite bullish on this sector.
Can investors who entered infra funds in late 2007 or 2008 ever hope to make a double digit return? Or is it best for them to cut their losses?
Before investing into a thematic fund, one should understand what the key drivers of the theme are. We are quite confident in the infrastructure sector because we expect growth to come back, there is a stable government which might take some pending decisions and eventually by the year-end, interest rates are also expected to come down. We can't expect big ticket reforms immediately, but it will be a slow and steady process.
Have infrastructure stocks become too expensive after this market run-up?
Many stocks in the space have gone up in the past few months, but most of them are still below their peak valuations. Based on our assessment of what's likely to happen over the course of the next 12-24 months, I believe we could see strong earnings upgrades for FY16 and FY17 for companies in this space. Coming from such a low base, analysts will struggle to capture potential earnings improvement. Accordingly, we are invested in stocks where we are confident of management quality, business outlook, debt servicing capability and order book.
We do need to be extra careful while choosing stocks during such euphoric times when all stocks in the sector are performing and there is no premium being attached to quality businesses. But when the euphoria dies down, stocks with limited fundamentals will be unable to sustain their gains. As long as we are invested in quality businesses and management, we are not worried even if valuations look expensive based on the near term outlook.
TIGER's portfolio has been large-cap focused. Now that these stocks have been re-rated sharply, would you now buy large cap or mid cap stocks in the infra space?
Our portfolio composition is about 65 per cent in large caps and 35 per cent in small- or mid-caps and micro caps. Yes, we have seen some sharp movements in many of the stocks, but I don't think it will change my investment decision in future. Our strategy would be completely business focused and if we are confident about a company, we would go and invest irrespective of whether it's a large cap or mid cap.
In terms of sectoral break-up, around 37 per cent is invested in financials which includes banks, non-banking financial company (NBFCs) and another 40 per cent into capital goods infrastructure and power equipment's space. The remaining is invested into materials and economic reforms space.
The performance of your infrastructure fund has been lagging compared to other funds in the category. Is your broader mandate of buying financials working against it?
We started getting constructive on the market last August when Raghuram Rajan took over as the RBI Governor. From then on we started building the portfolio accordingly. Stock selection was based on companies we thought might benefit from a turnaround in the economy. We increased our exposure to sectors such as capital goods, infrastructure developers and financials, but during Aug-Dec they underperformed.
I think we are very focused in selecting the sector and companies. Our endeavour is to remain in the top quartile on a continuous basis, rather than having very volatile returns.
Coming to the question of whether financials worked against us; I would say no, it wasn't the case. As I said, we had positioned our portfolio in such a way that it will benefit from recovery in growth, so we increased our exposure in public sector banks and wholesale based private sector lenders. I am pretty confident of our stock selection as is reflected in the performance of these stocks in the last few months.
Within the infrastructure theme, what are the sectors you are betting on and why?
I am quite bullish on the road sector because as the economy improves, there will be more movement of goods and therefore increased toll collection. Also, with NHAI now having a clear policy in terms of new project awards, we should see new orders soon. I also like the power sector because we have a huge base of stalled assets (~20GW) and 90 per cent of them are ready to be commissioned if coal and pricing issues with state electricity boards are resolved.
What kind of stocks are you avoiding at this point of time?
We typically avoid investing in businesses where we are not comfortable with the management, execution capability and where we don't expect balance sheet stress to reduce over the next 12-15 months.
Why should investors invest in TIGER when its portfolio has several overlaps with diversified funds?
I don't think there is an overlap with other diversified equity schemes because we don't invest into IT, pharmaceutical or consumer stocks which constitute 35 per cent of BSE100, which is our benchmark. We stick to our mandate and invest only in 'the infrastructure growth and economic reform' stocks. To give an example, we have never invested in two wheelers or passenger car companies because they don't fall under the infrastructure category. Investors should look at this scheme because as a country, India needs to grow its infrastructure. Secondly, we don't get swayed by short-term performance and invest for a longer duration. Thirdly, as a team we have very competent and experienced people on board.