The recent rally in the stock markets has reinvigorated the government's department of disinvestment as it is actively trying to push for stake sales in PSUs before the end of FY13. The government had set a target of Rs 30,000 crore for this fiscal and so far, close to Rs 22,000 crore has already been mopped up.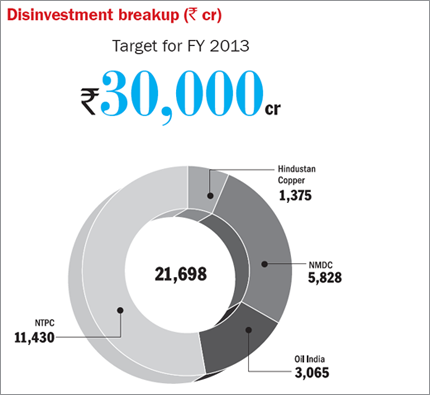 Of the companies lined up for divestment of stake, there are four where the process has already been completed. These are Hindustan Copper, NMDC, Oil India and NTPC. Moreover, MMTC, National Aluminium Company and SAIL are some of the companies where sell-offs can be expected before the end of this financial year.
Though only 70 per cent of the target has been met until now, this is marked improvement from the last year when stake sale in ONGC failed to enthuse FIIs and retail investors alike and LIC and some state-run financial institutions had to come in at the last moment to save the government's face.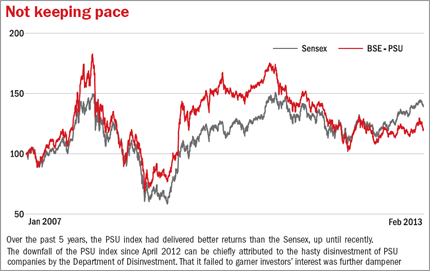 This time, in the case of NMDC, Oil India and NTPC, FIIs and other institutions picked up stakes and there was active participation of the retail investors too. Improvement market condition is being attributed as the reason behind this.
With a month still to go before the financial year comes to a close, there are hightened hopes that the government will be able to meet its target.
Though it has been able to raise only about 70 per cent of the targeted amount, March could still witness intensive selling from the government.