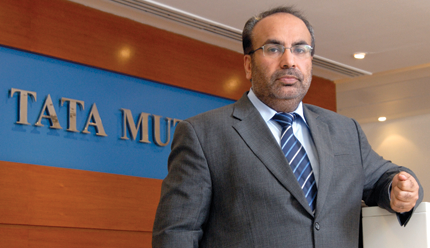 How do you narrow down on the investment universe for each of these funds? What makes the cut and what is excluded?
These funds can only buy stocks which form part of our approved universe of stocks. For any new investment idea, as mentioned earlier, it has to brought into the approved universe, after due deliberations of the investment committee. Within this approved universe of stocks, one would map them with the investment objective of the respective funds. The specific factors – the composite matrix of which helps in portfolio construction for all these funds would be the same viz: efficiency in use of capital, management quality and governance levels, earnings growth prospects, valuations, dividend yield, liquidity etc.
However, the weightage one would give to each of these factors could vary from one fund to another, so typically, in Tata Equity PE, higher weightage would be given to valuations, in Tata Dividend Yield, to dividend yield, and in Tata Equity Opportunities, to earnings growth prospects.
What has resulted in the marked improvement in these fund's performance? Is it by design?
I think over a period of time, a sound investment philosophy which can withstand the test of time and a disciplined approach to investing is what should deliver superior investment performance and help generate alpha over the benchmark indices.
We have been disciplined in terms of our investment philosophy of focusing on just two pockets in the market – one being qualitatively, superior growth businesses, with high capital efficiency ratios, run by good managements, and the second being always on the look-out for undervalued securities of companies with a basic standard of quality. This has helped in the long-term performance of these funds. Also, avoiding big mistakes and operating with a margin of safety has helped the performance of these funds.
Do you feel that the India growth story has lost the plot?
I think as a country we are going through a period of catharsis. Our governance system has lagged our growth. There have been corrupt practices around allocations in mining, telecom spectrum etc, and a debate is very much on as to how to allocate the nation's resources. In infrastructure, there have been issues of aggressive bidding leading to situation of re-negotiations. Over-ambitious companies have taken projects beyond what their balance sheet could support. Unfortunately, unlike a developed economy, we have been reactive in putting the governance structure and suitable transparent processes to deal with these issues. However, over the next couple of years as these issues would get resolved and as learning curve kicks in both for regulators and companies, hopefully we will come out stronger in terms of institutional framework to deal with such issues, and that would help the growth bounce back.
We are a country of high potential and if we take the right steps, we would be back on the growth path. Moving on to the path of fiscal consolidation, less Government in running non-strategic companies and therefore true privatisation and not just divestment of piecemeal government stake in public sector companies, passage of land acquisition bill, single minded focus on improving our physical and social infrastructure, implementing GST and electoral reforms which helps fight corruption are the steps required for us to be back on a sustainable growth path. Some of these steps are difficult to implement and would require visionary leadership and strong resolve, however, surely not impossible.
To read Part I of this Interview,Click here.