Two PSUs, State Trading Corporation of India (STC) and Metals & Minerals Trading Corporation of India (MMTC), which trade in precious metals and jewellery, are currently witnessing bizarre valuations.
MMTC is trading at a P/E multiple of over 550 whereas STC's is 100. What's amazing is that though the turnover of STC is nearly half that of MMTC, it's available at 2 per cent of MMTC's market cap.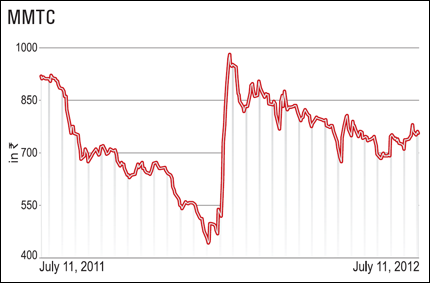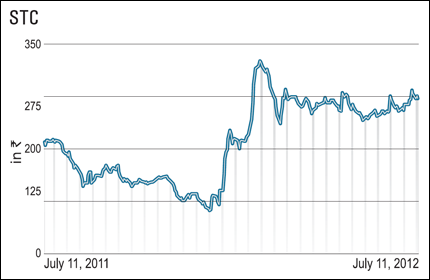 Thanks to MMTC's free float of 0.67 per cent, which is one of the lowest among all the listed companies, its stock price experiences wild swings all the time.
A peek into average daily deliverable volumes reveals that only 6.6 per cent of MMTC's and 9.6 per cent of STC's traded volumes get delivered, rest all get cancelled intra- day; thereby making them punters' favourite.