Ratings downgrading seems to be taking the sneezing route. Like sneezing, it is contagious because it is partially a response to stimuli in the nose and partially in the mind. Fitch followed S&P's in downgrading India's credit rating. The ratings downgrade follows several questions posed by large investment houses on India's investment climate. No doubt policymakers should take up these red flags as a wake up call, because to achieve growth, investment needs to pick up and for this, major projects should take off.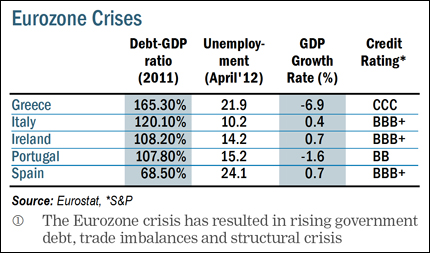 Downward credit rating will make it difficult for the Indian government and corporates to raise foreign loans, and they are likely to end up paying high interest rates as well. The negative outlook will also lead to foreign investors turning more cautious resulting in reduction in the flow of much-needed foreign funds which will further impact investments and increase pressure on the weakening rupee (more on that later).
The negative outlook reflects India's limited progress on fiscal consolidation and, in particular, on reducing the central government deficit despite improvement in the financial health of state governments, according to the Fitch report.
Art Woo, director in Fitch's Asia-Pacific sovereign ratings group, said: "Against the backdrop of persistent inflation pressures and weak public finances, there is an even greater onus on effective government policies and reforms that would ensure India can navigate the turbulent global economic and financial environment and underpin confidence in the long-run growth potential of the Indian economy."
Definitely, the mood does not favour India at the moment which can only lead to deterioration of brand India as emerging market investment destination.