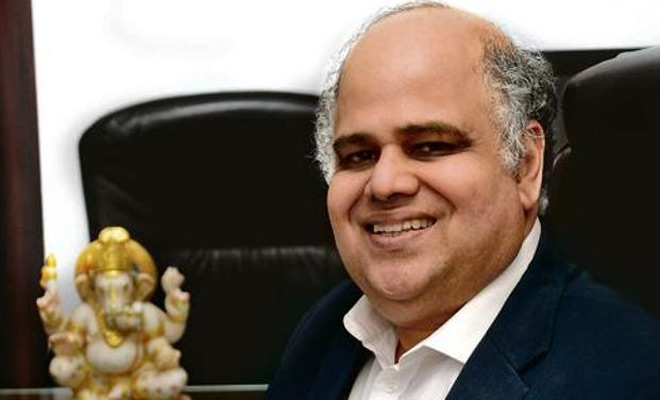 The performance of New India Assurance improved in the first year of its listing due to reduction in costs and increase in premiums. Talking about increasing costs of healthcare, chairman and managing director G. Srinivasan says premiums of Ayushman Bharat scheme will be discovered through a tender and will be much lower.
It has been close to a year since your listing. How have things changed for the company?
We have completed three quarters after listing. It has been an important development for the company, especially as we are a 100-year-old company. Listing has given us a lot of focus on profitability, on improving underwriting profitability and operating performance, and also to grow in line with the market while maintaining our dominant position. The basic idea is to deliver value to our shareholders. The 2017-18 results are already a testimony. We have been able to grow significantly, ahead of even the market growth rate.
Our PAT (profit after tax) increased by 118% to Rs 2,201 crore; this was largely because the combined ratio came down from 119% to 111%. This was largely due to the drop in claims ratio and expense ratio, which was what we targeted.
What did the company do differently during this year to bring down the claims ratio?
The drop has been largely because of focused steps in three portfolios-health, motor own damage and fire. In case of health, we did a price correction in both retail and corporate health. Corporate health has been a problematic area and we corrected prices between 20% and 40%. Retail price increase was around 20%. Also on the claims side, we recruited a lot of doctors to improve focus towards claims management. We have now started scaling up operations. It is helping us in better servicing and managing claims better. These steps have contributed to a drop of almost 11% in health loss ratio in a year.
In case of motor own damage, we identified dealers giving high claims experience and reduced our exposure. We focused more on dealers with lower claims experience. We also reduced our presence in the nil-depreciation product, which was contributing to higher claims. The incidence of claims in these policies was high compared to normal policies. We also recruited automobile engineers who are contributing to loss assessment and claims management. Our own damage loss ratio came down by about 10%.
In fire, we are avoiding risk which is not good. In claims, we are using forensic investigations to determine whether the claims are genuine or not. This has contributed to an improvement of about 20% in fire loss ratio. All three have contributed to reduction of incurred claims ratio. We also saw a significant drop in expense ratio, largely because we saw a growth business without adding to the costs, that's because of technology.
New insurers are focusing more on digital channels to keep expenses in check and to increase their share. What part of your business comes from online channels?
About 15% of our business is done online, including direct customer portals, brokers and web aggregators. Also, 20,000 of our agents use digital channel, which means they do not go to an office to issue a policy. So it has been both direct as well as through tie-ups that we have been able to increase our digital presence.
Do hospitals overcharge people having a cover?
This issue is very real. We also find the instances of over-investigation and over-treatment. So we have our third party administrators who try to control the prices hospitals charge. But this is always a challenge. That is why I am saying there needs to be an external body regulating these charges and also the line of treatment and investigations that are necessary. Health insurance is just a part of the healthcare ecosystem. So unless other things change, controlling premiums may not be feasible.
Talking of health insurance, how do you see the Ayushman Bharat project shaping up?
It is a great scheme as covering 50 crore people is a fantastic job. The packages and modalities of the scheme have largely been worked out. So I think it is poised for rollout shortly. The packages have been done across the country. The rollout will be done by state governments after a tendering process. And whoever quotes the best price will get the business.
The government has also clarified that there will be no limit on premiums and it will be discovered through the tender process. The selected insurer will run the scheme. Maybe in the next 2-3 months, we will see something happening.
In terms of facilities this cover will be similar to regular policies. Only thing is the covered individual will not have to pay anything and the insurer will pay directly to the hospital. It will be cashless and paperless. As the scale is very large the premiums will not be comparable to retail policies. The premiums will be much lower and it will also vary from state to state.
The government has announced the merger of three public sector general insurance companies in the budget. When that happens, will it impact the industry?
It actually would be good for the general insurance market. It is good to have bigger companies, because bigger companies always ensure better security to policyholders. It will also help these companies raise more capital and sort out their solvency concerns and fund their growth.
What are the challenges that the general insurance business is facing on the regulatory side?
Our points of view have always been taken into consideration so I don't think we have any serious issues here. But there are a couple of things which can happen. The first is the freedom to formulate products without having to go to the regulator for approvals. Maybe, over a period of time.
The second is regulations can also focus on major issues rather than micro issues. There are regulations which may not even be implementable. Regulations should not miss the woods for the tree.
You mentioned that you made a correction in health premiums in the previous year. We have come across complaints that premiums spiked more than 20-30%. Why is that?
The basic reason for the cost of health policies going up is the fact that the cost of healthcare is rising. There is no regulation on hospitals, they can charge anything. There are no authorities fixing the cost of treatment or doctor fees. There is very high medical inflation. Naturally, the premium would also increase.
The regulator also allows us to increase the premium only once in three or four years, they are not allowing us to increase it every year. So if we have to reduce the cost of health insurance premium, the cost of healthcare has to come down.
The government has been taking some steps like controlling price of stents or kneecaps. I think this has to increase and there must be transparency in terms of what is a hospital charging.
In arrangement with HT Syndication | MINT