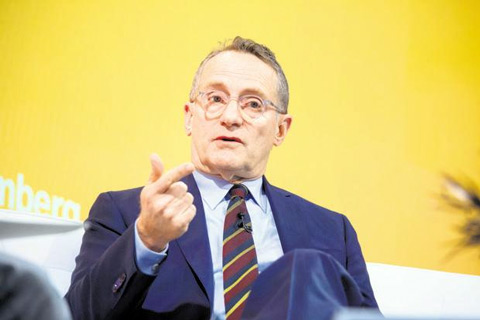 At a time artificial intelligence (AI) has come to dominate trading platforms and asset categories, founder of OakTree Capital Howard Marks is convinced of the need and importance of human fund managers.
In his latest memo titled Investing Without People to investors, Marks wrote that while the rise of index funds and computer-driven trading are reducing the role of people in the markets, it is also creating room for a select few money managers to excel and potentially beat the market indices.
Drawing an analogy with early days of passive investing in the 1970s, Marks argues that the wisdom of passive investing stems from the belief that the efforts of active investors cause assets to be fairly priced; an irony because it's active investors who set the prices that index investors pay for stocks and bonds, and thus who establish the market. Marks' memos, on the lines of Warren Buffett's annual letter to shareholders, are keenly followed for the legendary investor's early insights on emerging themes.
Marks argues that while the role of humans will be reduced with machines doing much of the work for reasons that include most people can't and don't beat the market, especially in markets that are more-efficient. And that active management introduces considerations such as management fees, commissions and is susceptible to human error that can lead to investors buying and selling at a wrong time.
All these have negative implications for net results. The only aspect of active management with potential to offset the above negatives is alpha, or personal skill.
However, relatively few people have much of it. For this reason, large numbers of active managers fail to beat the market and justify their fees.
"This isn't just my conclusion: if it weren't so, capital wouldn't be flowing from active funds to passive funds as it has been," he noted.
But can they sit down with a CEO and figure out whether he's the next Steve Jobs? Can they listen to a bunch of venture capital pitches and know which is the next Amazon? Can they look at several new buildings and tell which one will attract the most tenants? Can they predict the outcome of a bankruptcy reorganization where the parties may have motivations other than economic maximization?" he wrote.
Howard Marks co-founded Los Angeles-based Oaktree in 1995, one of the world's largest alternative and distressed investment firms with $121 billion in assets under management.
Oaktree rose to prominence globally in the aftermath of 2008 financial crisis focusing on high-yield bonds, distressed debt and private equity.