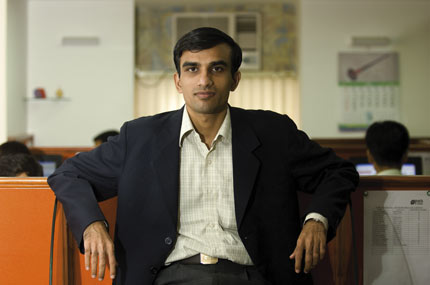 Do you think the government has failed to deliver on the infrastructure front?
Not much has been done, despite all the noise. The SEZ policy has been a flip-flop. The National Highway project implemented by the previous government has moved extremely slowly. The previous government implemented a number of measures in power reforms, such as the Electricity Act 2003, that went to the back-burner in the tenure of the current government. Nor have we seen too much of effort in removing infrastructure bottlenecks. Power requires a lot of government help in coal block allocation and in facilitating import of coal and land acquisition. This specially requires support from the government in acquiring the land and dealing with local opposition.
Economic conditions too have hit this sector. In the last nine months the fiscal situation has deteriorated. Going forward high interest rates are a huge threat. A huge fiscal deficit is not good news for those wanting to borrow and invest, which is essentially the infrastructure game. Inflation has resulted in high input costs. Road contracts in particular are badly hit because many of them were not inflation hedged. Input costs have shot up and they are not able to deliver.
Do you see any change in the near future?
The current government is on its last legs with elections not too far away. So its current focus on infrastructure, or the lack of it, does not really matter right now. What's important is the new government that will come into place and its stance on and commitment to infrastructure. Hopefully, it will have a more clear strategy on infrastructure.
It takes time for inflation and interest rate pressures to come down. The tight interest rate scenario is expected to continue. I don't see any drop in input costs in the next one year. Cement prices should temper, thanks to capacity addition, but not steel. There is way too much demand.
Are you bullish on this sector?
First let me explain what I include when I refer to the infrastructure sector. I do not include construction, real estate or oil and gas. I refer to capital goods and engineering stocks like BHEL, Siemens and Crompton Greaves. And companies which are into actual infrastructure creation like NTPC and L&T. So that would include ports, airports, roads, highways, capital goods, engineering, power and logistics in this theme.
To answer your question, sectors like power and logistics are attractive. The demand exceeds capacity by orders of magnitude. Ports too are good as an investment.
Unfortunately, there are not many good listed companies to choose from. There was irrationality in the past but if you pick and choose your bets in infrastructure, you can do well. But investors must be prepared to sit on their investment for three to five years.
Do you think infrastructure funds will do an encore of last year's performance again?
I really do not think so. The next one year will be rather lukewarm. But if you have a three-year horizon, then you should see better returns.
I do believe that returns of 70 per cent to even 90 per cent can be achieved in single stocks, specially in the mid- and small-cap space. But certainly not in the sector as a whole. These returns are irrational if you are talking of the top 200-300 companies of the Sensex.