This brewery (beer) and alcoholic beverages conglomerate, is the largest beer brewer in India with a 48 per cent marketshare and in the latest quarter it has been able to grow its profits by as much as 68.03 per cent y-o-y to Rs 32 crore, and grow its sales by 20.9 per cent to Rs 460 crore. This was way above market expectations. With an overly leveraged balance sheet, the expectation was that it is going to under-perform.
Its debt-EBITDA (earnings before interest, taxes, depreciation and amortization) ratio is 4, largely due to high value acquisitions in recent times. Though it has raised Rs 425 crore through rights,  but it was primarily to expand the existing facilities, not to retire the debt.
The company is on the look out for a strategic partner to offload a stake, but unsuccessfuly so far. Hence, its stock is unable to command the heights of 2007. The company's recent acquisitions strategies  have been undertaken primarily to complement or give it a foothold in untapped markets. The current price of the stock does not account for this fact. Compared to other companies in the space, UB might seem expensive, but no one in this segment in India comes anywhere close to its size and reach.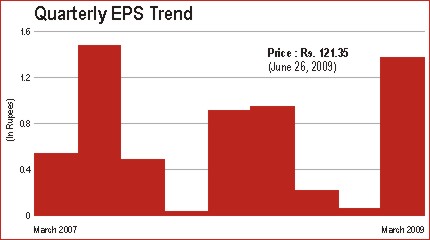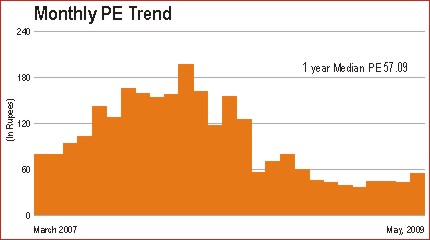 Back to cover story : 12 Stocks to Buy