The Indian arm of Germany's giant conglomerate Siemens AG, the electronics to electrical engineering powerhouse, Siemens India too spans products as diverse as turbines, medical equipment, power plants and hearing aids,  grouped into three — industry, energy and healthcare.
However, a scandal affected its stocks quite adversely. In January 2009, Siemens India sold its wholly-owned subsidiary Siemens Information System (SISL) to its parent company Siemens AG at a very low valuation. As a consequences of the backlash by shareholders the stock got hammered severely. Hence, at the end of 2008 its stock was down 80 per cent.
Still, in the first quarter of CY09, operating margins of the company improved considerably to 14.7 per cent compared to 0.7 per cent in the previous year's corresponding quarter. The profits also went up considerably to Rs 225 crore in the current quarter. Being a zero-debt company, it is trading at a premium of 17 times its trailing four quarter earnings, but this is still lower than its historic range of 20-23 times.
A short term concern is that there will not be many opportunities for it to grow the top-line as there are not many big order inflows, and many projects are near completion.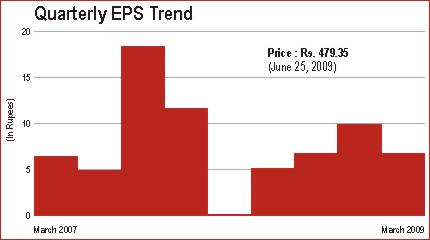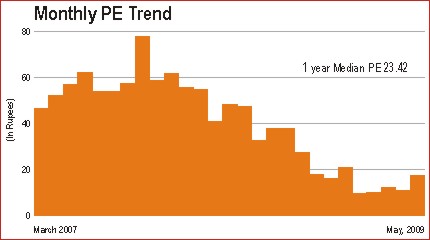 Back to cover story : 12 Stocks to Buy