The company is a key player in providing network solutions including technology research and development for existing telecom players. Recently, it got an order from Inmarsat, which operates a global satellite network and offers mobile communications services, to design and bring into pre-production next generation of handsets, a first-of-its-kind order for an Indian company.
However, it is fighting to remain competitive, like its other IT cousins. The management has slashed 5 management positions to 3, with existing managers doing double duty. They are also in the process of trimming the workforce. Sasken has also filed a petition in court asking for approval to restructure its businesses so that it can remove unproductive assets from its balance-sheet, and create a contingency fund for worst-case scenarios.
In the 9 months of FY09 it's profits stood at Rs 24.2 crore, up by 35 per cent y-o-y. Its efforts to control costs are showing results in the operating margins, which stood at 19 per cent compared to 14 per cent in Q2 FY09. Current prices have taken into account short-term risks plaguing the company. Compared to its historic valuation levels it is trading at a 27 per cent discount.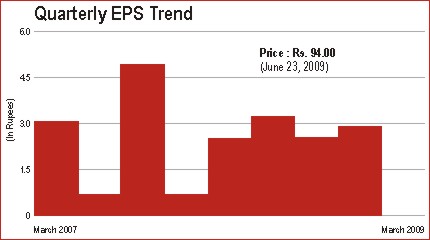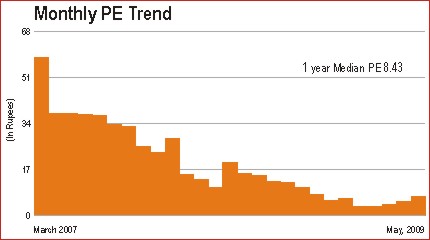 Back to cover story : 12 Stocks to Buy