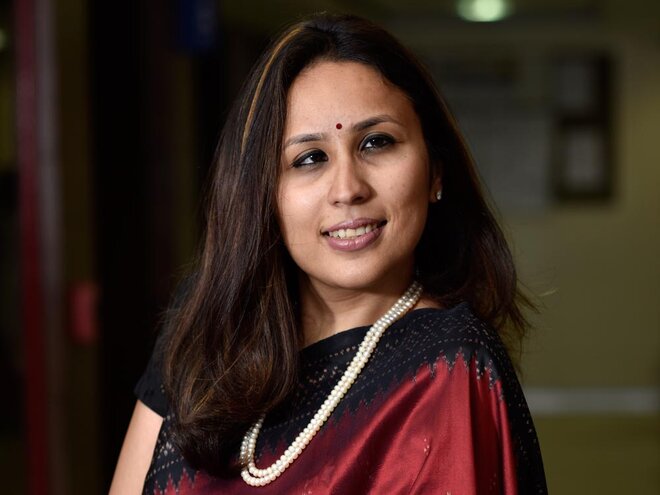 Revision of expense slabs by the regulator, the push towards passives, and the anticipated entry of several new AMCs translate into a greater focus on cost. Do you believe there is potential to drive the costs (expense ratios) down substantially from the current levels while still running the business profitably?
Edelweiss AMC runs a business that is half active and half passive. We are the largest player in the industry in fixed-income passives. Yet, we believe that picking a good mutual fund is not about costs and running a good mutual fund can't be just about costs. Instead, the focus should be on providing meaningful solutions to customers. Inevitably, there will be times when those solutions need to be active because they demand active management and there will be times when those solutions need to be passive. However, the two are not mutually exclusive. It is essentially about understanding whether a product holistically caters to an investor's requirements.
We are here for the long-haul and want to run a long-term business that is fair to investors and makes money for them. At the same time, it should be fair to distribution partners as well and also make money for the AMC so that the sponsor has an incentive to continue to invest in the business.
New entrants are always welcome, but the conversation with new entrants should be about the freshness of products, approach and the access that they bring to the business, and not just about costs.
The precipitous fall in interest rates has spelt big trouble for regular income seekers. Do you think the fund industry can better serve this investor segment and in a cost-effective manner? What's your big idea to solve the investors' income problem?
The fall in interest rates serves as a wake-up call for investors that simply relying on fixed deposits (FDs), particularly when you consider post-tax returns, is not a viable alternative because net of inflation you are actually losing money.
Our big idea to solve investors' fixed-income requirements has been two-fold. One is the fixed-income passive products that we have launched. These are highly cost-efficient products that provide FD-like experience from the perspective of predictability of returns. For investors who are taxed at the highest bracket, these products are also more tax-efficient than FDs. And second, for investors who have a slightly higher risk appetite, the hybrid route is highly recommended. We have been big proponents of the balanced advantage and the equity savings categories, where people can invest in these schemes, build a sizable corpus over a period of time, and then use the systematic withdrawal plan (SWP) route to systematically withdraw the money that has accumulated. This can be especially helpful to retired individuals as an additional retirement income stream.
Rapid-fire questions:
Investment guru/manager you admire the most: My former boss Cliff Asness, who founded AQR Capital. What I admire most in him is his almost childlike enthusiasm and dedication to the job.
Business leader you'd like to emulate: Nandan Nilekani - because of his private-sector contribution as the leader of Infosys and thereafter, his contribution to the society as the chairman of Aadhaar.
The most rewarding financial investment you've ever made: My college education.
Money mantra you swear by: Do what's good for you and not anybody else.
If not a money manager, you'd be: A writer.