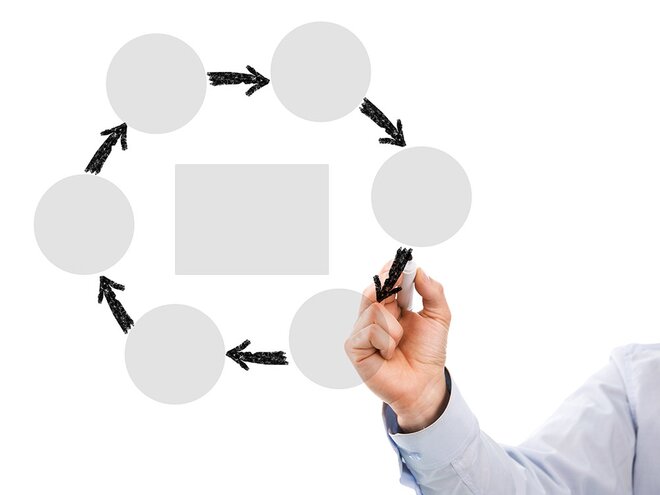 Aditya Birla Sun Life Mutual Fund has rolled out a new mutual fund scheme with an investing theme based on business cycles. The fund has been named as Aditya Birla Sun Life Business Cycle Fund and the subscription to its New Fund Offer (NFO) is open till November 29, 2021.
The fund aims to benefit by identifying and investing in the stocks of businesses with upcoming cyclical opportunities across various sectors. In other words, it plans to ride on the business cycles.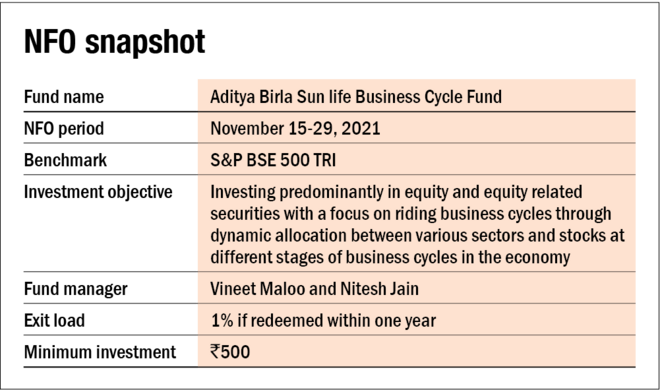 About the strategy
The marketing material of the fund emphasises on cyclical nature of economy and different phases of growth. The economic and business cycle undergoes different phases - expansion (growth happens rapidly), peak (maximum growth), contraction (growth declines) and trough (growth slumps). The fund house believes that each phase favours growth in different sectors and opens different cyclical opportunities. For example, the pandemic opened up opportunities in the healthcare and IT sector. The key focus of the fund would be to use the fund manager's expertise to identify and invest in such opportunities before they present themselves. Being a thematic fund, at least 80 per cent of the portfolio would be allocated basis the business-cycles investment strategy.
The strategy is not new and often practiced across many other equity funds, including flexi-cap funds, though they may not have a restriction of allocating a minimum 80 per cent of the portfolio to this theme. Three more funds have been launched this year with a similar mandate and one (L&T Business Cycles Fund) is being run since 2014. These four funds collectively manage a little more than Rs 8,600 crore worth of investors' money. The L&T Business Cycles Fund has generated a return of 13.65 per cent since its inception and has been able to beat the category benchmark (S&P BSE 500 TRI) on a year-to-date basis after a gap of two years. It underperformed S&P BSE 500 TRI in 2019 and 2020.
We at Value Research believe that retail investors should ideally avoid sectoral and thematic funds because of their volatile nature and restricted investment mandate. Investors should instead look for funds where the fund manager has the complete flexibility and the mandate does not restrict him to any particular sector or investment theme.
However, investors with a strong conviction and urge to invest in any particular sector/theme may allocate a small portion of their portfolio through such funds.
Fund manager
Aditya Birla Sun Life Business Cycle Fund would be jointly managed by Vineet Maloo and Nitesh Jain. Maloo manages four other open-end equity schemes of which three are thematic in nature and one is a balanced advantage fund. While the balanced advantage fund is co-managed by Maloo along with Lovelish Solanki and Mohit Sharma, the other three are being solely managed by him.
Jain joined the fund house in 2018 and started co-managing Aditya Birla Sun Life Small Cap Fund last year along with Kunal Sangoi and Dhaval Gala. While much history of Jain's fund management skills is not available, here is some data on the funds being solely managed by Mr Maloo.

About the AMC
Aditya Birla Sun Life Mutual Fund manages close to Rs 2.93 lakh crore of investors' money and ranks fourth in the industry based on the total Assets Under Management (AUM). Its equity franchise consists of 39 open-end funds, including index funds and FoFs (fund of funds), with a collective AUM of about Rs 98,000 crore. Of these, nine are thematic in nature (excluding international funds) and have a collective AUM of about Rs 11,000 crore. Here is how the open-end equity funds of Aditya Birla Sun Life Mutual Fund fare on the star ratings of Value Research.