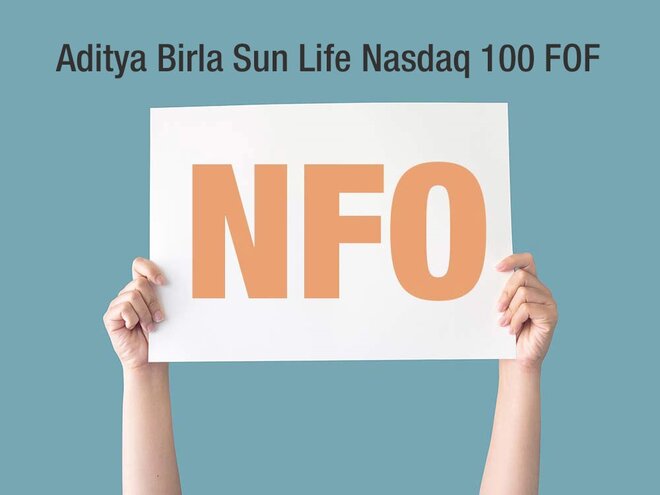 Many international equity funds have been launched over the past few months. And while only one fund house had a fund tracking the Nasdaq 100 index until 2020, three more fund houses have joined the league this year. The latest in line is Aditya Birla Sun Life Mutual Fund which has launched a fund of fund (FoF) investing in overseas Exchange Traded Funds (ETFs) and index funds tracking the Nasdaq 100 index.
About the strategy
Aditya Birla Sun Life Nasdaq 100 FoF will follow the passive investment strategy to replicate the Nasdaq 100 Index's performance closely. This index tracks the performance of the 100 largest non-financial US companies listed on the Nasdaq Stock Exchange. The index is tilted towards the technology sector with an exposure of 55 per cent and comprises prominent tech companies like Apple, Microsoft, Facebook, and Alphabet (Google).
Nasdaq 100 has turned out to be a very rewarding investment avenue over the years and is suitable for Indian investors looking to diversify internationally. The index has returned an average of 23 per cent over any five-year period in the last decade.
Other funds tracking the Nasdaq 100
Motilal Oswal Mutual Fund was the first to launch a Nasdaq 100 exchange-traded fund (ETF) way back in 2011. It has delivered over 25 per cent per annum in the last 10 years and way above around 14 per cent per annum delivered by the domestic equities (as measured by the BSE 500 TRI index). In 2018, the AMC also launched the fund-of-fund (FoF) variant of its Nasdaq 100 ETF.
In February 2021, Kotak Mutual Fund launched a Nasdaq 100 FoF which invests its corpus in iShares Nasdaq 100 UCITS ETF. And more recently, just a few days back, ICICI Prudential too launched an index fund tracking the Nasdaq 100 index. However, instead of redirecting the corpus to an offshore fund, ICICI Prudential Nasdaq 100 Index Fund endeavours to replicate the Nasdaq 100 directly.
About the AMC
Aditya Birla Sun Life Mutual Fund manages over Rs 2.93 lakh crore of investors' money and ranks fourth in the industry based on the total Assets Under Management (AUM). Its equity franchise consists of 36 open-end funds, including index funds and FoFs, with a collective AUM of about Rs 98,000 crore. Of these, about Rs 1,500 crore is spread across 11 passively managed funds. Though the fund house has launched its first fund tracking the Nasdaq 100, it already has four other funds in the international category managing a little more than Rs 500 crore. While two of these invest in other overseas funds, the other two are actively managed funds.
Here is how the open-end equity funds of Aditya Birla Sun Life Mutual Fund fare on the star ratings of Value Research.