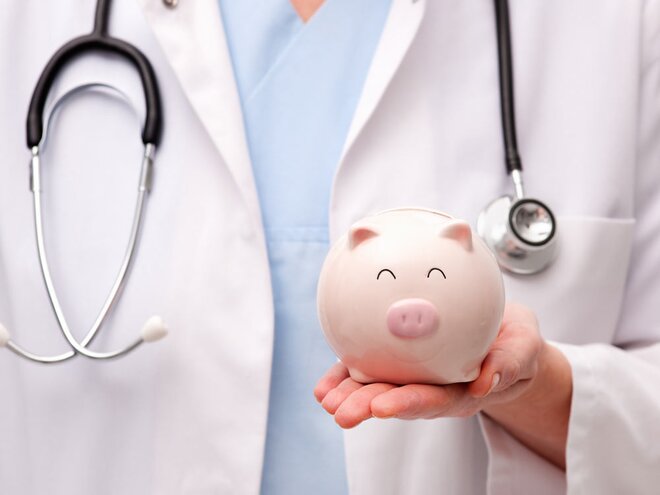 In the previous article of the series we talked about the ongoing market rally and the noise associated with it and the first step that investors need to take to safeguard their portfolio amid the market volatility. Here we talk about the next step that you need to take now.
Prune the aggression
In bull runs, medium- and small-sized tend to run ahead of large caps. In the past one year until September 5, 2021, the BSE Sensex delivered 52 per cent returns, while the BSE SmallCap and the BSE MidCap indices surged 88 per cent and 65 per cent, respectively.
As a result, many investors are opting for mid- and small-cap funds, as revealed by their monthly net flows. The graph 'Chasing momentum' shows a pretty unhealthy trend. Since the crash last year, investors have remained net sellers in mid- and small-cap funds for most of the rally. It's a pity that many of these investors ended up fully participating in the market fall but barely in the subsequent recovery.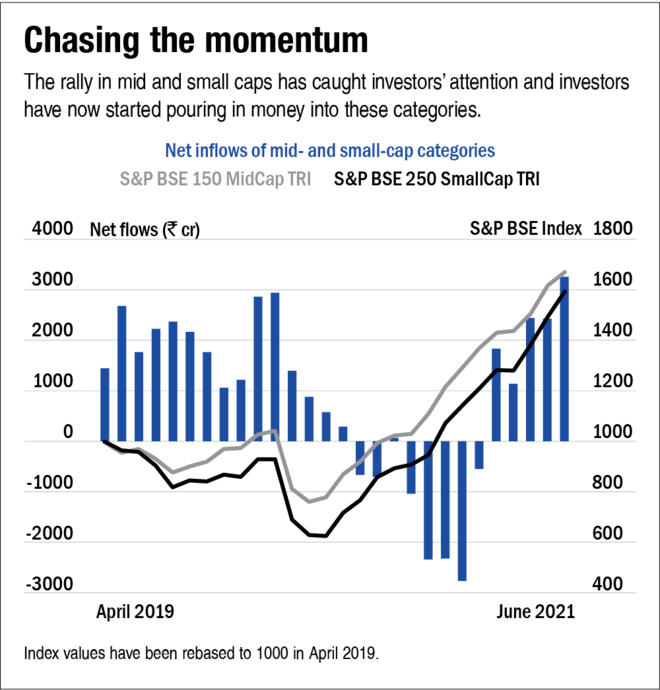 Money started flowing back to these funds only from the second quarter of this year. Over the last two years, July 2021 saw the highest net inflows. The flow momentum is building up now even when much of the market's momentum seems to have passed - a classic example of how 'NOT' to invest.
There's a loud and clear signal for you to catch here. Resist the temptation of investing large chunks of money in these funds now. As Warren Buffett said, "Be fearful when everyone is greedy and be greedy when others are fearful." Stick to your asset-allocation plan and invest methodically instead of dashing for some quick gains.
On the contrary, you may need to prune your holding in these funds. Long-time readers of 'Mutual Fund Insight' know that mid- and small-cap funds are, at best, meant for a supplementary allocation of not more than 25-30 per cent in the long-term growth portfolio of an aggressive investor. But since these market segments have done far better, their allocation is likely to stand at much higher levels in your portfolio. This calls for trimming your positions in this space. Of course, nobody knows how long this rally in smaller companies will last, but periodically, restoring your allocations helps you keep risk in check without actively taking a call on the markets. Remember that the trigger for you is not the market levels or experts' opinions but changes in your asset-allocation plan.