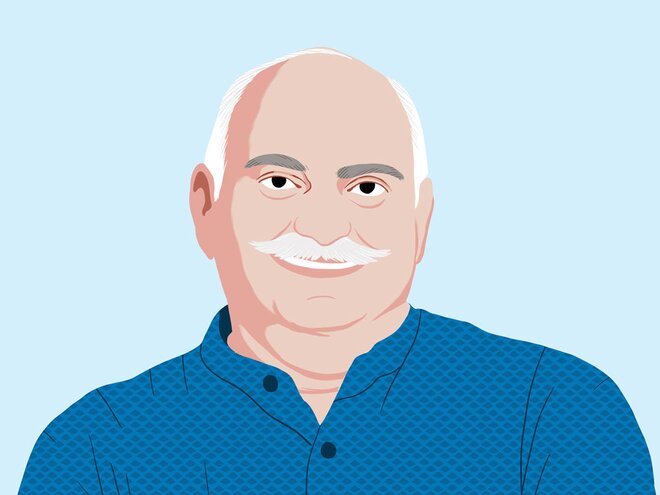 Mohnish Pabrai is a US-based Indian investor. Pabrai is known to follow the investment style of Warren Buffett and Charlie Munger. Apart from the US, Pabrai invests around the globe and in India, his investments include Rain Industries, Edelweiss Financial Services and others. In this investor insight, we take a look at a new investment approach that Pabrai described in his lecture at Peking University in 2020 (https://bit.ly/2S4pMrX).
The Spawn approach
Pabrai believes that his investment approach has the potential to deliver multi-bagger returns. He says, "Spawners are companies that have the DNA to keep adding and incubating new businesses that have the potential to be massive growth engines." Such businesses are rare, however, are able to generate a long runway for growth.
Think of Reliance Industries which has incubated new businesses over the years, with telecom and digital businesses being the latest ones.
Where to find multibaggers?
Where should you hunt for stocks? Large caps, mid caps, small caps? It depends on your return and risk expectations. Pabrai gives a clue, "Make an assumption that no business you invest in will ever exceed a $50 billion market cap and so if you want to make 10 times your money, you're going to buy below $5 billion." In India, the average market cap of the top 10 companies is around Rs 6.7 lakh crore. If you want to make a 10 bagger, then you should be hunting a market cap of around Rs 60,000 crore or less.
Compounding works when you let it work
Usually, investors end up making multibagger returns not in the stocks that they keep tracking but in the ones that they forget they had. Pabrai says, "If you find a long runway and you are a little late at getting off the bus, it is not going to be a problem. The important thing is not to get off the bus for a temporary hiccup." Since 2000, Kotak Mahindra Bank has fallen by more than 10 per cent a day around 21 times. However, it has given 177 times returns during the same period.
Selling involves several reasons
Usually, we lose our confidence in our stocks when we see some big investors trim their position in that particular stock. However, this shouldn't influence us. Describing this, Pabrai says, "Investors buy stocks for only one reason but they sell stocks for 100 reasons. So, we cannot tell anything about what someone is thinking when they sell a stock."
Staying within your circle
Suppose investing in financial stocks is your circle of competence. Will a bull run in chemical stocks push you to increase your circle of competence and start investing in chemicals? Most investors may start doing just that. However, Pabrai advises otherwise, "The size of the circle of competence that we have is irrelevant. What is more relevant is that we stay within the circle." Venturing out of your circle of competence can result in costly mistakes, especially when the tide turns and you don't know whether it's time to stay put or something fundamental has changed in the business.