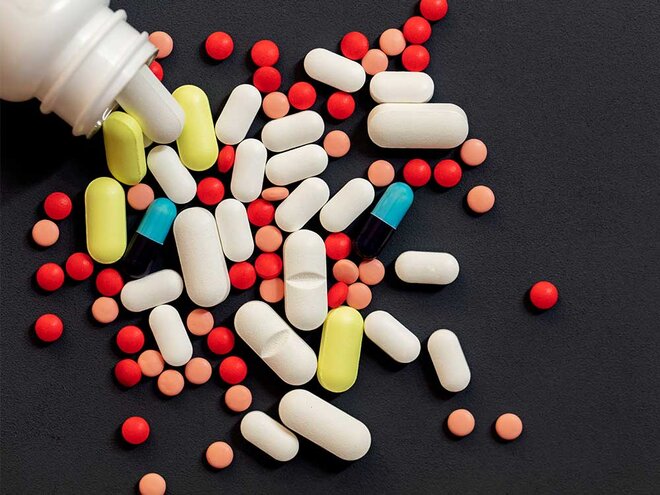 Indian API (active pharmaceutical ingredients - medicine raw materials) manufacturers are on a roll in the stock markets. Last year, Laurus Labs was up over 200 per cent, while Solara Active Pharma was up over 80 per cent and industry leader Divi's Labs was up over 50 per cent. So, why are API stocks seeing a party in the stock markets?
The primary cause is China, the largest supplier of APIs to the world.
How did it start?
As the country went into national lockdown last year, the prices of some essential drugs skyrocketed. For example, the costs of fever and pain relief drugs (paracetamol) jumped 140 per cent. Anti-diabetic (metformin) was up over 120 per cent and antibiotic (azithromycin) was up over 70 per cent.
Severe supply disruptions in China led to a sharp jump in prices. India sources 70 per cent of its medicine raw materials (called APIs or active pharmaceutical ingredients) from China. The incident exposed the country's overdependence on China for such basic materials.
Not the first time
It was not just Indian drug manufacturers that felt the pinch. Global MNC pharma companies, too, faced similar shortages. Neither was this the first time such shortages had occurred. Three years ago, supplies were hit when the USFDA flagged cancerous impurities in API supplies from China. At the same time, the Chinese government cracked down on sub-standard API manufacturers by imposing fines and even withdrawing licences, thereby causing a global supply shortage. In addition, it came down hard on industries not conforming to environmental issues.
The outcome of these supply disruptions: Enter Indian firms
As a result of these disruptions, global pharma MNCs started looking for a China +1, which means that they would source their APIs from China and another country. That country turns out to be India, which provides a strong value proposition in workforce quality at the available cost. In addition, strengths in research and development, operations management and infrastructure costs play in India's favour.
Indian API manufacturers, thus, did exceptionally well both on the operations front and on the stock exchanges. The China +1 factor will continue to favour Indian API manufacturers for the next couple of years.