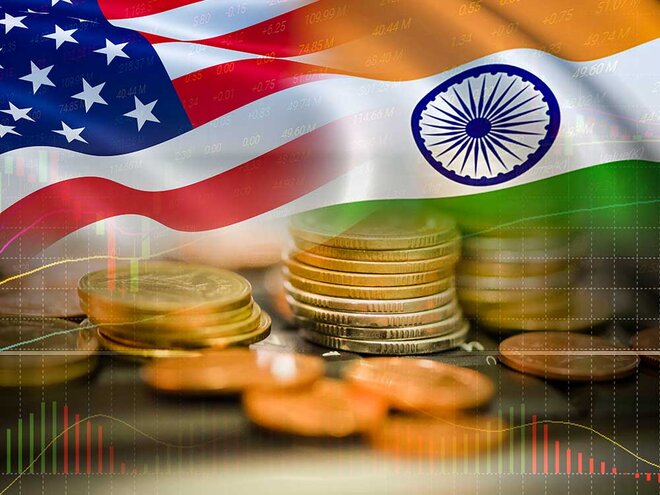 Buying as well as selling international stocks is all set to become easier for Indian investors. The NSE and BSE have announced that they are creating special platforms in the Gujarat International Finance Tec-City (GIFT City) to enable the transaction of international securities for Indian investors. Thus, seasoned investors who have been resorting to international mutual funds or online brokers having permission from the US and Indian regulators to invest in US stocks to add global exposure to their portfolios will now be able to diversify their portfolios by adding international stocks directly and at a much lower cost. Transactions will be facilitated by the International Financial Services Centre (IFSC).
GIFT City is an emerging global financial and IT services hub of India. Mr Tapan Ray, MD & Group CEO, GIFT City, said: "GIFT City is emerging as a financial gateway of a country for investment in India and globally. The ecosystem of international banks, international exchanges and capital market intermediaries have been growing rapidly at GIFT City. It is the right time to get such an innovative product especially from an Indian perspective; we have seen over a period that Indians have started investing in global stocks."
The Government of India operationalised India's first International Financial Services Centre (IFSC) in Gujarat at GIFT City in April 2015. The IFSC is an institution that deals in financial services, financial products and financial transactions, which are undertaken at an international level.
The IFSC enjoys several tax benefits under the Income-tax Act, 1961. It is a tax-exempt jurisdiction and no securities transaction tax (STT) is levied on transactions. Moreover, transactions of securities through a stock exchange located in the IFSC is tax-exempt even if STT is not paid. This would mean additional benefits for investors. Thus, Indian investors will be able to add international diversification to their portfolios in an easier and cost-efficient manner, which is not possible with international mutual funds and registered brokers.
Domestic investors will be able to transact on the proposed platform within the liberalised remittance scheme (LRS) limits set by the RBI. The LRS framework allows an Indian resident to remit up to USD 2,50,000 outside India in a financial year.
International investing through NSE
NSE will allow investing in select US stocks. In its press release, NSE said, "The offering will be in the form of unsponsored depository receipts. Investors will be able to hold the depository receipts in their own demat accounts opened in GIFT City and will be entitled to receive corporate action benefits pertaining to the underlying stock." This would mean that investors would need to open demat accounts with the entities based in GIFT City.
The clearing and settlement of all trades in depository receipts will be done by NSE IFSC Clearing Corporation Limited (NICCL) and it will provide a settlement guarantee with respect to all trades executed on the NSE IFSC platform. Moreover, all the trades will also be covered under the investor protection framework at NSE IFSC.
International investing through BSE
BSE will also allow trading in foreign stocks at its GIFT City arm India International Exchange (India INX). "India INX will, in the first phase, provide access to over 130 exchanges across 31 countries in America, Europe, Asia Pacific and Africa," it said in a release.
The exchange is yet to come up with functional details like product specifications.